VSV: 216 premises (CO, NE, NM, TX, UT, WY)
Strangles: 6 cases (FL, NC, SC, TN)
EIA: 5 cases (AZ, MN, MS, WI)
EEE: 45 cases (CT, FL, IN, LA, MI, MN, NY, OH, ON,CAN, RI, SC, WI)
Potomac Horse Fever: 2 cases (MA, NH)
WNV: 14 cases (CA, CO, CT, ID, IA, MN)
The Equine Disease Communication Center (EDCC) is an industry-driven initiative which works to protect horses and the horse industry from the threat of infectious diseases in North America. The communication system is designed to seek and report real time information about disease outbreaks similar to how the Centers for Disease Control and Prevention (CDC) alerts the human population about diseases in people.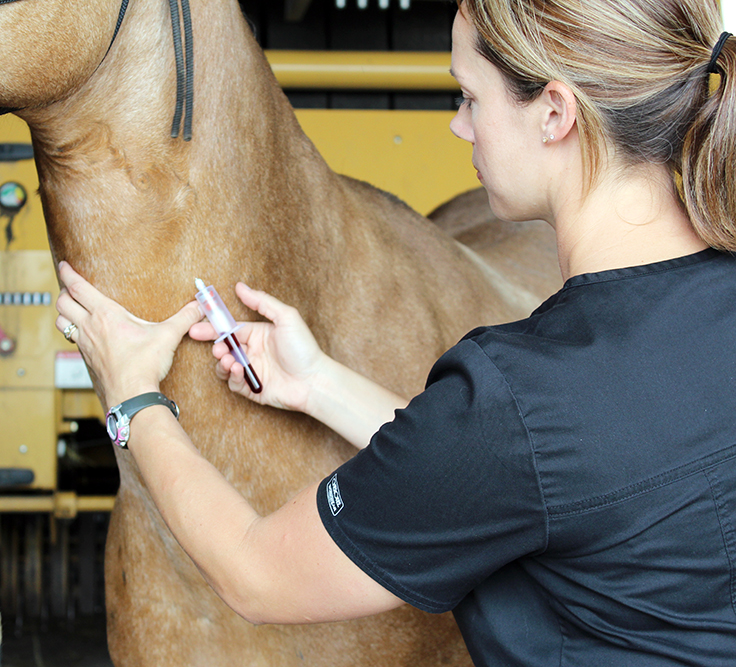 The GVL platform enables animal health practitioners to quickly and accurately create Equine Infectious Anemia (EIA), also known as Coggins, test certificates, with real-time test transmission to labs.
Fast, intuitive user interface
Batch sign and send certificates
Accurate ID with easy digital photo upload
Integrated with practice management software
Both EIA-AGID (Coggins) and EIA-ELISA
Share with owners through MyVetLINK account
Available for USA and Canada