Arkansas-based Farmers Cooperative announced its partnership today with GlobalVetLINK (GVL®) to offer electronic Veterinary Feed Directive (VFD) services in its 17 locations.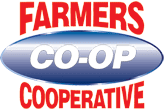 Since many previously over-the-counter antibiotics now require a VFD from a veterinarian to be fed, many producers and feed distributors are adjusting the processes they have in place to be more efficient.
"The majority of VFDs we've received from our customers have been through GlobalVetLINK," said Robbe Elliott, VFD Coordinator at Farmers Cooperative. "So we decided to switch our VFD management and compliance to GVL in order to best serve our customers."
Farmers Cooperative's locations throughout Arkansas and Oklahoma carry a full line of farm, animal health and feed supplies.
GVL's FeedLINK® VFD system provides a tool for veterinarians, feed distributors and producers to manage VFDs in a 21 CFR Part 11 compliant online software platform. GVL has provided FeedLINK to the industry since 2005.
"It's great when the industry can work together to maintain compliance and overcome regulatory challenges," said Cliff Smith, GlobalVetLINK CEO. "We look forward to helping Farmers Cooperative better meet the needs of their customers, while providing them with a complete VFD management solution."
GlobalVetLINK offers complete Herd Health Management Solutions for the food animal industry, simplifying management of Veterinary Feed Directives (VFDs), Certificates of Veterinary Inspection (CVIs), diagnostic results and analysis, as well as veterinary prescriptions through its online platform. Patent-pending GVL SmartEngine™ technology helps ensure animal health documents are accurate, complete and compliant.
Learn more about GlobalVetLINK at www.globalvetlink.com.
###
About GlobalVetLINK
GlobalVetLINK (GVL®) was founded in 2001 and is the nation's leader in providing easy-to-use, web-based animal health solutions for food and companion animal health practitioners. GVL's intuitive online certification solutions enable users to quickly and accurately create professional health records, including Veterinary Feed Directives (VFDs), Certificates of Veterinary Inspection (CVIs), Veterinary Prescriptions, diagnostic results and history, Equine Infectious Anemia (EIA) test certificates and more. The GVL system uniquely connects veterinarians, producers and animal owners, feed distributors, animal diagnostic laboratories, industry partners, and government officials to improve overall animal wellness and safety. GlobalVetLINK services support animal health practitioners to establish protocols that will help improve their business in all aspects including saving money and time. For more information, go to globalvetlink.com.
About Farmers Cooperative
Farmers Cooperative's code, mission, and purpose is to provide quality supplies and services to both members and non-members, and be the leading agricultural supply, lawn and garden, pet supply, and animal feed store in the community. With seventeen locations in Arkansas and Oklahoma, Farmers Coop carries a full line of farm supplies, pet supplies, animal health supplies, fertilizer, agricultural chemicals, animal feed, lawn and garden supplies and wildlife feed and supplies.