As part of the GVL blog, we're featuring our employees so you can get an inside view into what keeps GVL running. We are very proud of our team and excited to share some of our employee profiles with you.
Today we're featuring GVL Customer Success Team Lead Sadie Williams.
As the Customer Success Team Lead, Sadie's role involves working one on one with our customers, and also includes hiring, training, and managing the GVL customer success representatives. She began her career at GVL as a Customer Success Intern in February 2018.
Get to know Sadie better:
"I grew up in central Iowa on a small ranch where my love for animals began. I spent a lot of my time rodeoing and working with horses, cows, dogs, cats, goats, rabbits, pigs (you name it, we owned it at one time or another). Outside of the office I love spending time with family, friends, and my dog, Dove, who happens to be deaf.
In high school I took a kennel attendant position at a dog boarding kennel, which grew into a part-time assistant manager position in college. My animal experience and time spent at Iowa State University has allowed me to better communicate and understand the needs of our customers. I graduated from ISU in December with a degree in Animal Science and have been working full-time for GVL ever since.
I knew this was the company for me within the first week of training. The knowledge of our clients and the staff that work here make coming to work every morning a breeze. Working for GVL has been an incredibly rewarding experience, allowing me to work in the animal agriculture industry by helping veterinarians and their clients one-on-one.
A majority of my day to day consists of working with veterinarians and their clients on how to use the GVL system. Our customers love how fast and efficient the support team and system are. Since entering customer success I have built some amazing relationships with our clients, and have had the chance to expand my knowledge of veterinary medicine both in and out of the office. I love working at a job where our tools affect animals all over the United States and Canada."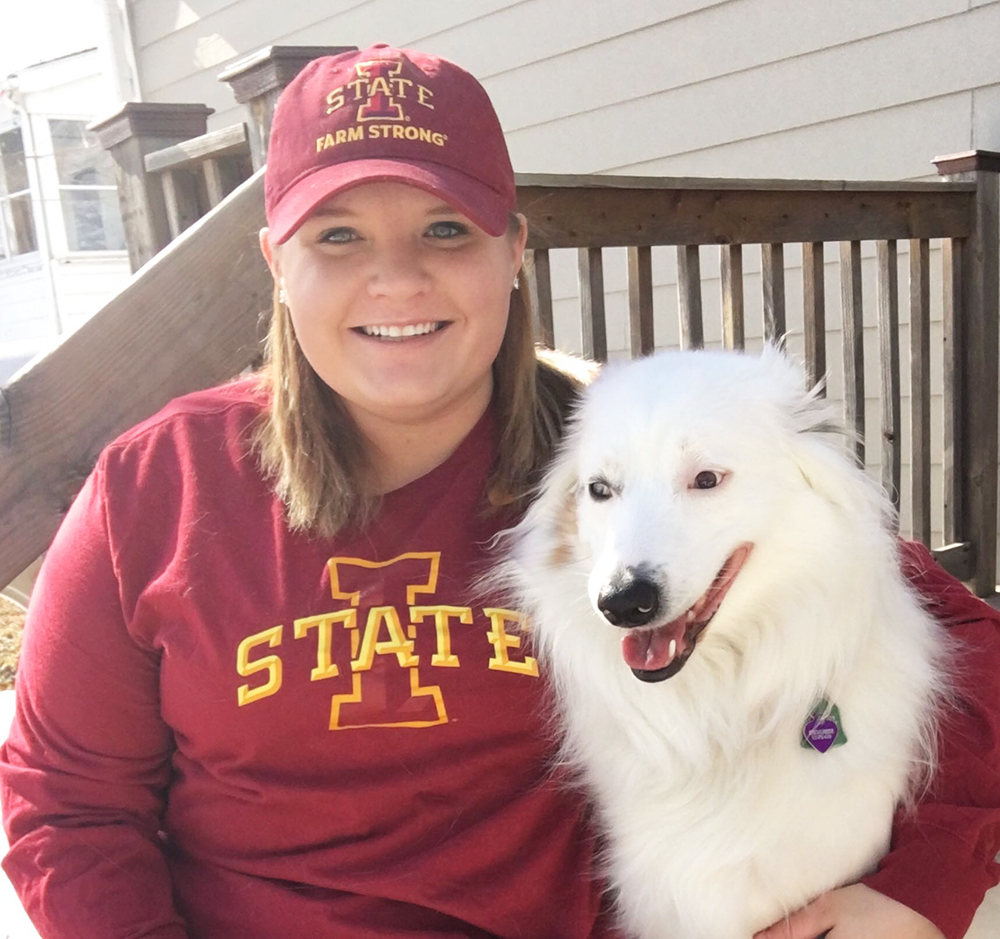 From GVL Customer Success Team Manager Christian Hempen:
"Sadie continues to wow all of us with her dedication to our customers. She is determined to always deliver on GVL's promise of quality support. Her commitment to her team, to her position, and to this company is second to none. She is a key member of our team."
From GVL Chief Revenue Officer Brett Keirstead:
"Sadie has the rare gift of being both customer focused combined with a keen sense of what's best for our company. She has risen up from an entry level role in to a supervisor and leadership position through her consistently positive attitude and high work rate. She is also more than willing to roll up her sleeves and get her hands dirty working directly on the front lines with customers. Her attitude is infectious!"
Have questions or want to learn more? Explore the GVL help center for informational articles, useful resources, Frequently Asked Questions and find what you need. You can also chat with our customer success team.