GVL hosted the webinar,  Small Animal Requirements for Movement and Travel with Dr. Valerie Ragan, on March 13, 2019, with a great turnout and a lot of excellent discussion.
During the webinar, Dr. Ragan and GVL representatives shared some helpful resources that we have included here, as well as everything you need to know about watching the recording online and earning continuing education (CE) credit.
Watch Small Animal Requirements Webinar Online
The live webinar was recorded, and we have added it to our webinars page to watch online. You will need to register to view the webinar, even if you had previously registered for the live webinar.
If you would like to earn CE credit, you will also need to take a short quiz after the webinar, linked below. 
(If you already attended the live webinar for at least 50 minutes and requested CE, a certificate will be emailed to you.)
See the last part of this article for additional information about CE.
Changes in Small Animal Movement Documents blog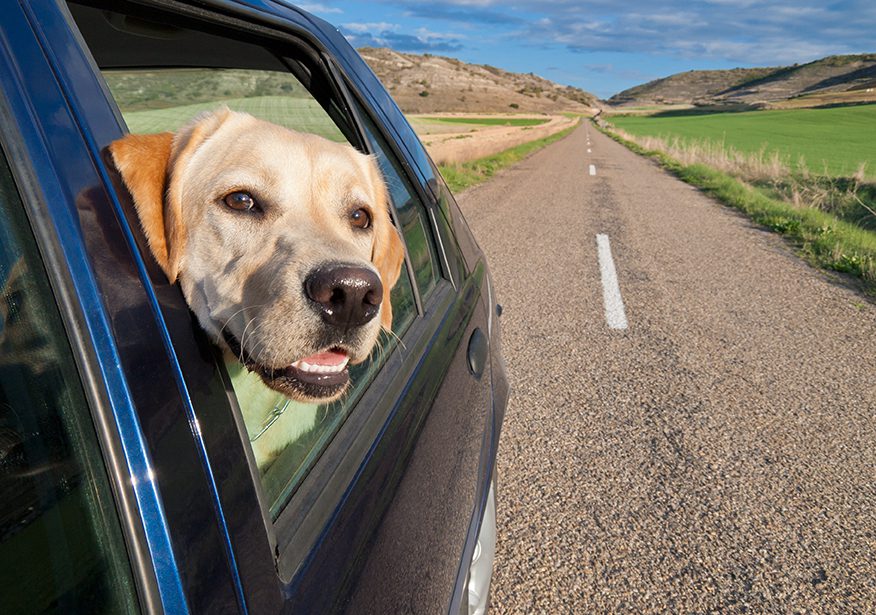 A summary of the current situation and background with 7001 forms.
7001 Form States Map (pdf)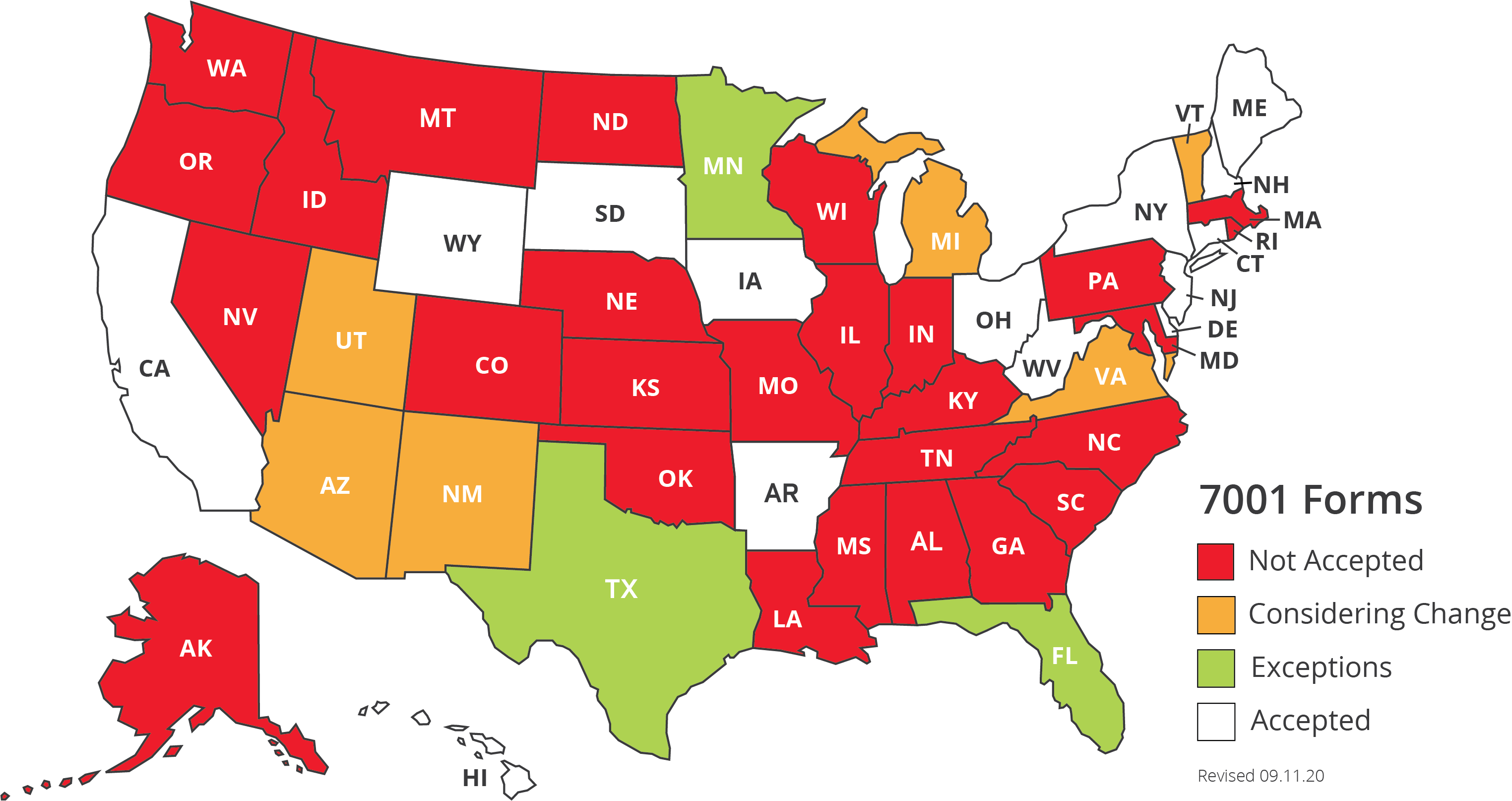 Download this handout of all states and their status of 7001 forms.
Handling the 7001 Crisis with eCVIs (video)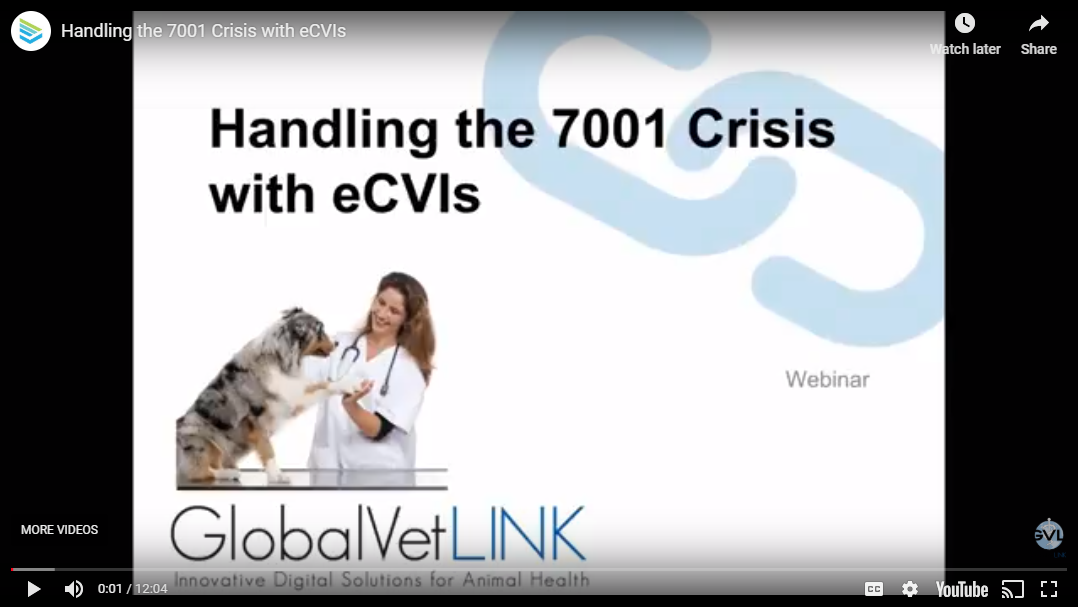 A brief video showing how digital health certificates provide a secure alternative to 7001 forms.
AnimalRegs.com Interstate Movement Requirements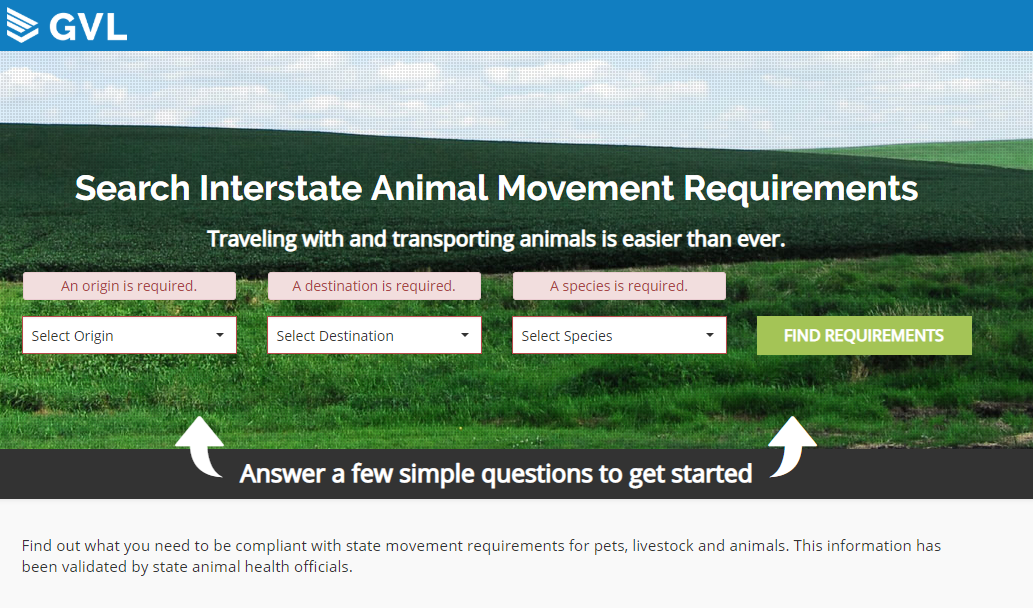 The AnimalRegs.com search site, built by GVL, provides the current regulations and requirements for moving any animal species within, to or from a state.
USDA IRegs for Animal Exports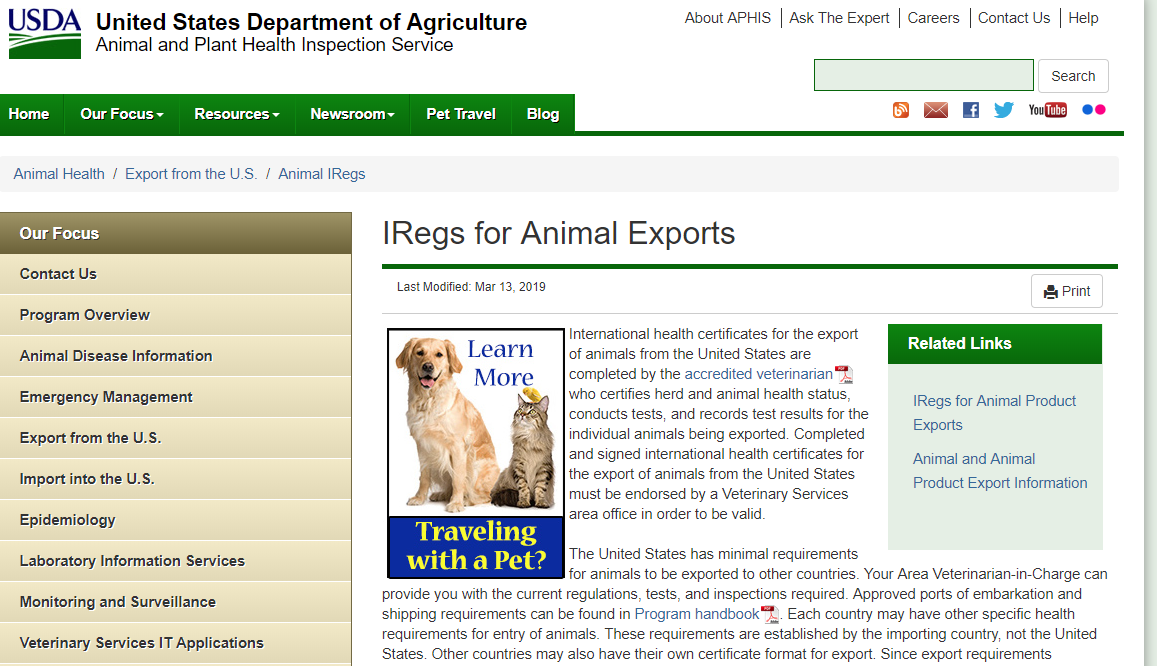 This USDA APHIS site explains international health certificate requirements for the export of animals from the United States.
Questions & Answers from the Webinar
We compiled all of the questions and answers from the webinar into one resource. Dr. Ragan also provides clarifications and corrections to some of the information that she provided. See the full Q&A summary on the GVL blog.
Continuing Education Details 
If you attended the live webinar, you should have received an email with a link to a feedback and CE request survey. As long as you attended the webinar for at least 50 minutes and completed the survey, you will receive a certificate. Please allow up to one week after the webinar for processing.
If you watched with a group…
In order to provide AAVSB RACE credit, we must be able to document attendance at the webinar. If you did not register for the webinar or follow your individual "join webinar" link that was provided upon registration, you were likely not documented as attending the webinar.
However, you may complete the post-test to obtain CE, which we have linked in this post.
To earn CE for the recording…
After you watch the webinar online, please complete the post-test. As long as you meet the requirements, you will receive a CE certificate within one week.