The rules surrounding animal health and movement are complex and ever-changing
That's why we created GlobalVetLink (GVL). Veterinary clinics using GVL's intelligent online regulatory compliance platform are able to better manage the complexities involved with animal health and movement, resulting in improved compliance accuracy and reduced time spent on administration.
One platform for all your animal health and compliance needs
GlobalVetLink's comprehensive platform streamlines animal health-related processes and reduces paperwork when creating digital animal health certificates, EIA test certificates, veterinary feed directives, prescriptions, and more. Powered by the intelligent built-in rules engine, the GVL Compliance Assistant platform keeps track of state, federal, and international regulations so you don't have to.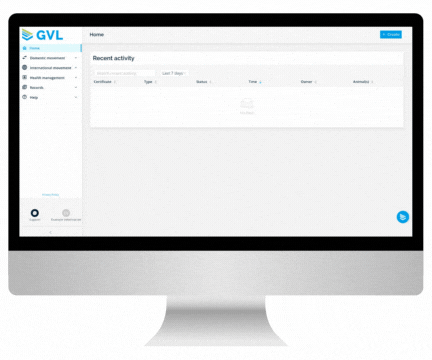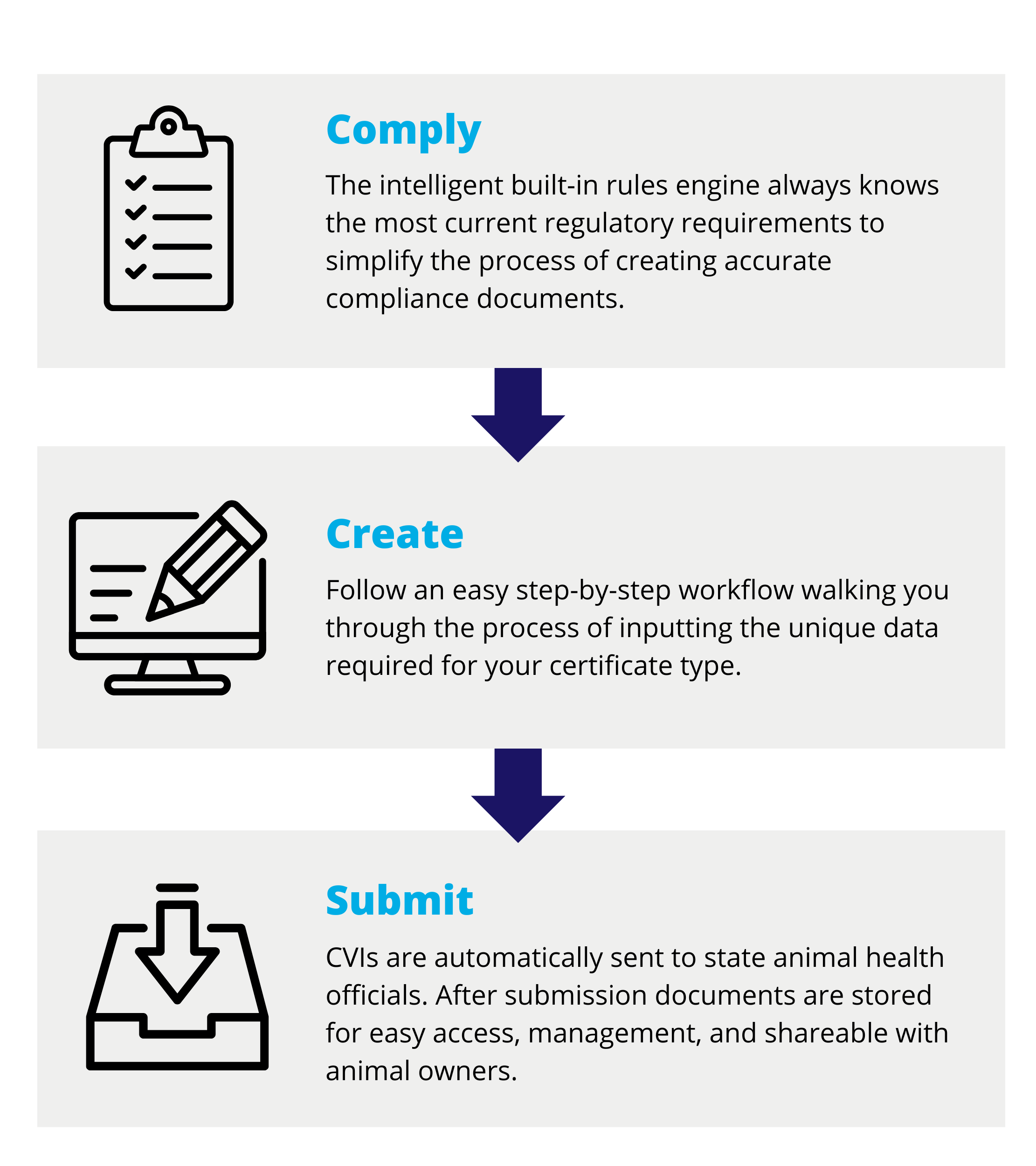 Why GVL
GlobalVetLink is the first, largest, most widely used, and only SOC2-compliant cloud solution in the industry—trusted by over 10,000 clinics and serving over 180 million animals annually. Learn why:
Easy
Our modern, web-based solution is accessible from any device, anywhere, and simple to use, even for non-technical users. Our knowledgeable support team and resources are available to guide you when you need it.
Accurate
GVL offers the widest range of certificate and documentation use cases, is accepted by all state and provincial health offices, has the largest range of database fields, and offers the most complete and accurate data coverage in the industry.
Accessible
GVL's animal records manager and owner portal make it convenient for users and owners to access documentation, reducing the need for additional certificate writing and inquiries to your office.
"
As a veterinarian who uses GlobalVetLink on both the small animal and equine platforms, I love the ease and efficiency of the program. GlobalVetLink has cut down on countless hours of paperwork allowing me to be more attentive to my patients as well as enjoy my off time (instead of drawing Coggins photos after hours). I appreciate being able to access the program at any time, making Farm Calls a breeze. Importantly, the GlobalVetLink team is constantly updating the system and accepting feedback to better help veterinarians and staff.
Dr. Katie Johnson
Family Friends Vet
With government forms, we had to fill them all out by hand and it could take weeks to find out if there was a problem that we needed to fix. Now with GVL, we know right away if something's wrong and we can fix it immediately. It's so much better.
Dr. Anna Portnoy
Riverside Animal Hospital
GVL customer service is fantastic. They are so nice and always find a way to help. We try hard to provide that same level of care and support to our own clients.
Gayle Spelman, RVT
Thomasville Animal Hospital
A lot of our clients are really interested in EECVIs and have been requesting them. The new format works really smoothly, and the clients can just log in and enter their trip information as needed.
Dr. Cooley
Thomasville Animal Hospital
When using an online service or platform such as GVL, you always worry; Will there be a human to speak to if I have a problem after they sell me their product? The answer is YES! The tech support is outstanding. I love the chat feature when doing a CVI or EIA and need a question answered. The question can be answered right away using the chat feature instead of making a phone call, but you still get the personalized service of speaking to a human being.
Michelle Hopkins, Clinic Office Manager
Mineral Wells Animal
Who We Work With