Our customer success team has been getting a lot of recent questions from customers about how get their clients started with a MyVetLink account.
We're highlighting our best training resources in this blog, including helpful information for veterinarians, clients and agents (someone who manages a client's animal).
---
MyVetLink provides 24/7 online access to digital animal health certificates and records, so your clients never lose their documents.
With MyVetLink, clients can:
Access health certificates, rabies, EIA tests and other animal records
Message you to ask questions or request services
Search interstate movement requirements for compliant travel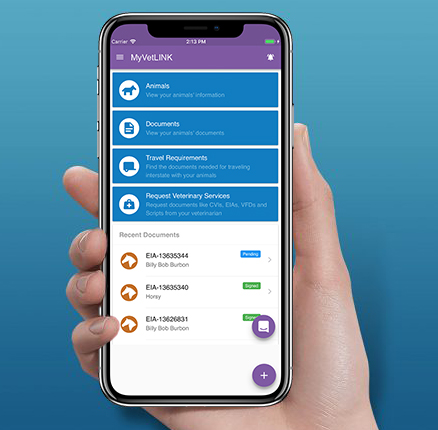 ---
Resources for Veterinarians
MyVetLink Overview
Overview of how MyVetLink accounts work and how to grant MyVetLink access to clients.
Granting/Revoking MyVetLink Access
Quick video showing only how to grant and revoke MyVetLink access.
Agent Account Overview
Shows Agent account from owner and veterinarian perspective.
Linking Animals to Agent
Quick demo of how to link animals to agent.
GVL Help Center
Find answers to the most common questions in our help center, including: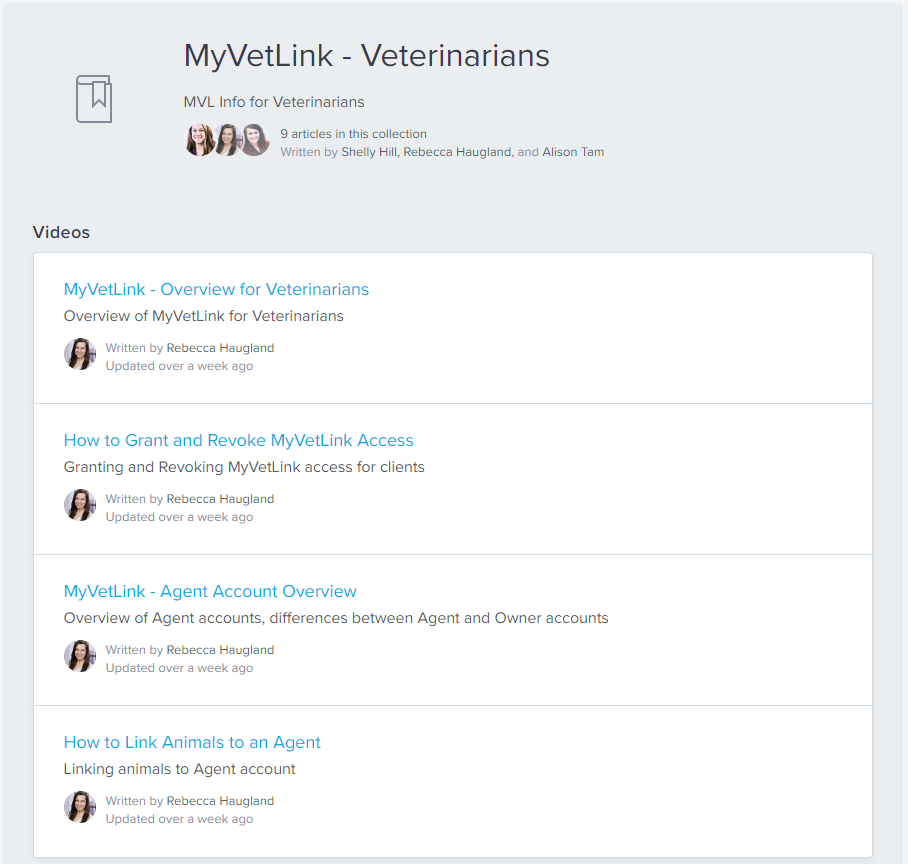 ---
Resources for Clients / Owners
MyVetLink Owner Account Registration
How to sign up for an owner account
MyVetLink Overview
Overview of MVL account
EECVI – Viewing/Creating Trips
Video overview of EECVIs and how to add trips/view travel permits
GVL Help Center
Find answers to the most common questions in our help center, including: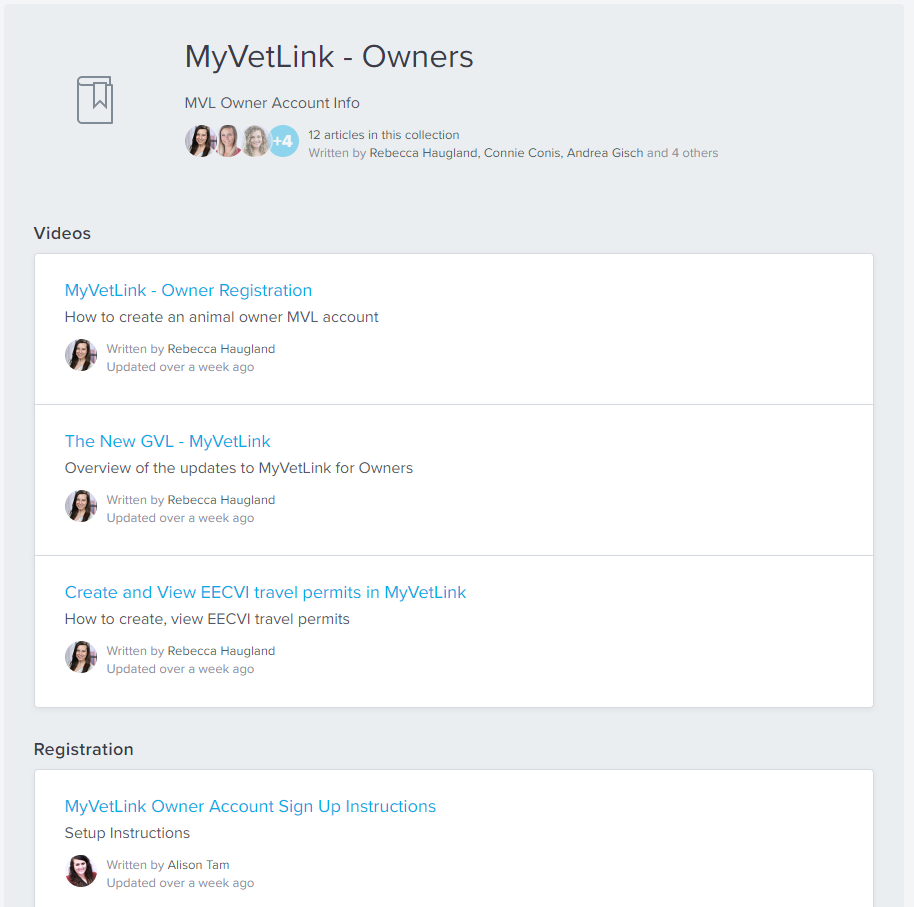 MyVetLink Agent Account Overview
Agent account from agent and veterinarian perspective
MyVetLink – Agent Account Registration
How to register for a MVL Agent account
GVL Help Center
Find answers to the most common questions in our help center, including: