As part of the GVL blog, we're featuring our employees so you can get an inside view into what keeps GVL running. We are very proud of our team and excited to share some of our employee profiles with you.
Today we're featuring GVL Sales Operations Specialist Megan Starbuck.
Megan joined the GVL team in July of 2016 as an Account Manager, and she has since been promoted to the Sales Operations Specialist role. In this role, she works directly with the sales team to build and maintain strategic customer relationships.
Get to know Megan better:
"I really enjoy being able to work closely with our sales team and build relationships with our customers to learn what we here at GVL can do to ease their pain points and make their GVL experience a fantastic one!
I did not study Animal Science in college; I was actually going for Business Management. However, I've been lucky enough to have had the opportunity to work for a few companies within the ISU Research Park here in Ames before starting at GVL, which greatly peaked my interest and knowledge within the Animal Industry. I've always loved animals and helping others out.
I love hearing from veterinarians and customers that GVL has made their certificate writing easier and less time consuming. It's also great knowing that we have a top notch customer success team who is always ready to help with any issues that may come up.
In my free time, I love to spend time with my family and friends, taking pictures and being outside — fishing, camping, hiking and most of all kayaking! I also volunteered for my local Fire Department as an EMT for many years."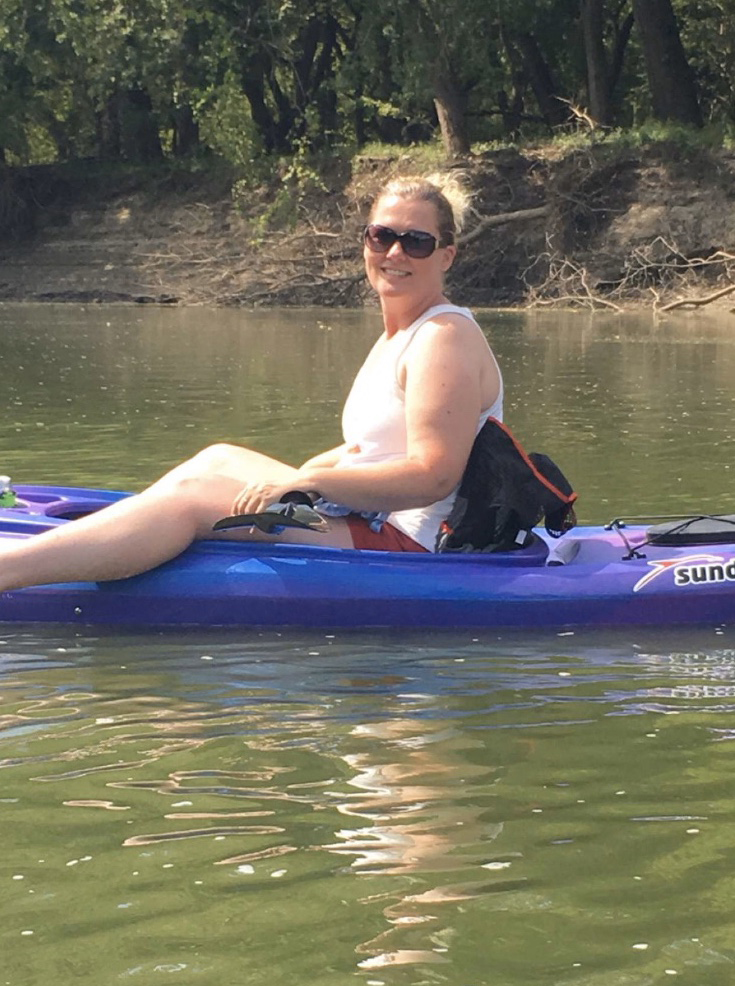 From GVL National Sales Manager Ron Lane:
"Megan is a valuable part of the Customer Journey team and has brought her determination and professionalism to every position she has held at GVL. Megan's attention to detail and organizational skills combined with a customer first attitude make her a perfect fit as Sales Operations Specialist. I worked with Megan as my Account Manager when I was a Territory Manager and have been her manager for a couple of years and she has kept me out of trouble and made my job easier every time."
From GVL Chief Revenue Officer Brett Keirstead:
"Megan is a treasure here at GVL that we rely on in so many ways! Megan is one of those valuable employees that can take a little bit of instruction, and a whole lot of ambiguity and produce high quality results. She keeps the Customer Journey ship pointed in exactly the right direction!"