October 12th – 16th, 2022 is National Veterinary Techician Week!
---
First celebrated in 1993, National Veterinary Technician Week takes place the third week of October each year, as proclaimed by the National Association of Veterinary Technicians in America (NAVTA).
We at GlobalVetLink recognize all the time, effort, and dedication that veterinary technicians put in every day to ensure animal health and welfare. A veterinary technician is a vital role in veterinary practices, often wearing multiple hats to help the practice run smoothly. We should celebrate our technicians every day, but we invite you to show extra recognition during this special week!
---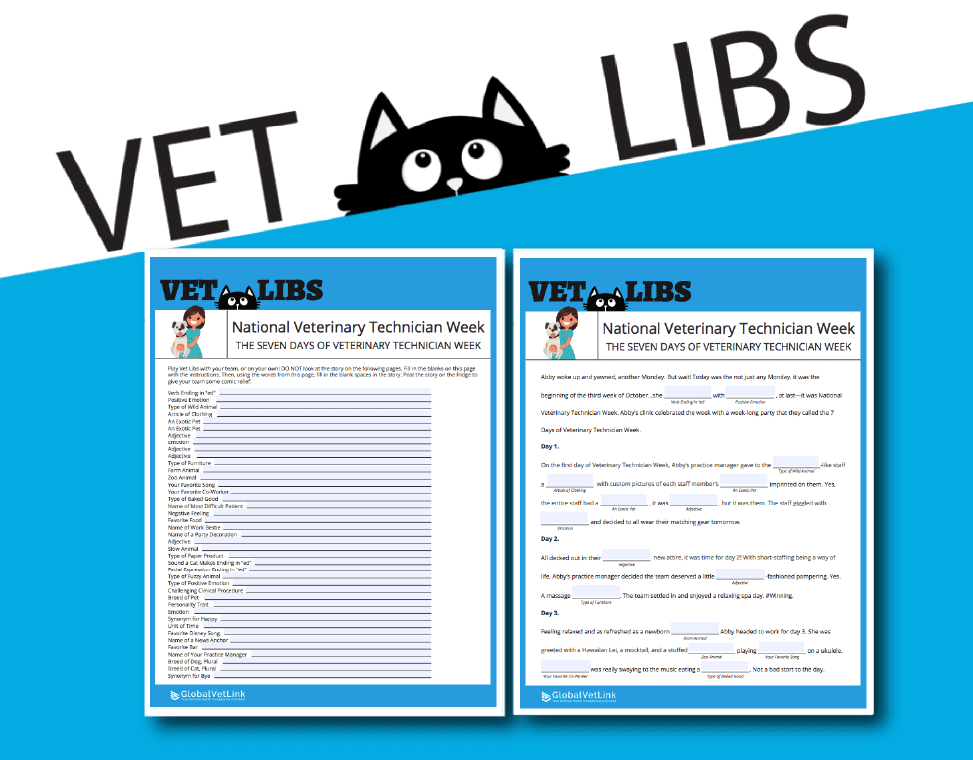 Vet Lib: Celebrating National Veterinary Technician Week!
Raise your hand if you remember Mad Libs? Is your hand up? Download this Vet Lib to share in the celebration of technicians and nurses with Abby and her team. Abby's clinic celebrates National Veterinary Technician week with 7 days of surprises. Fill this special edition Vet Lib out with the entire team to share a few laughs together.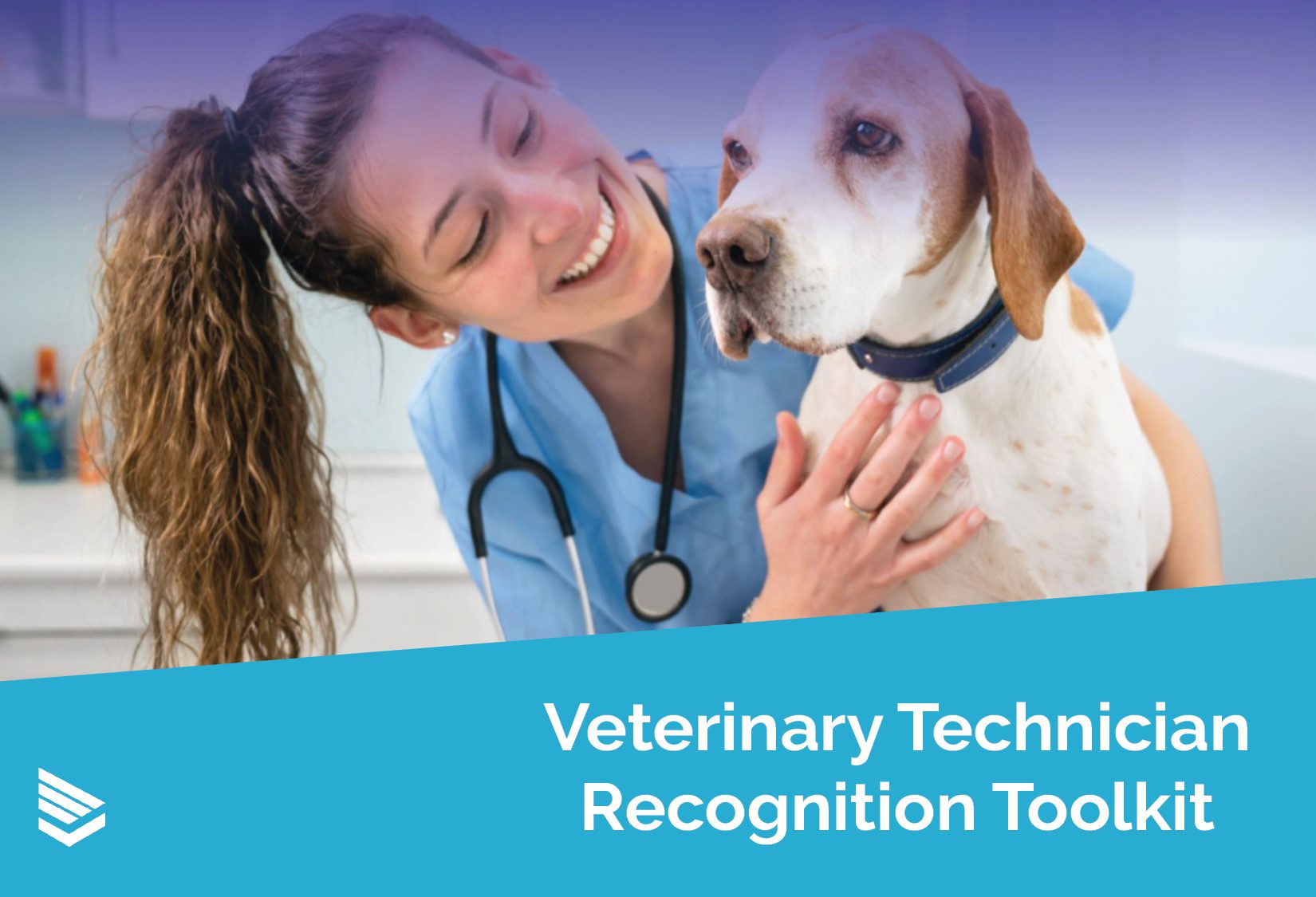 Veterinary Technician Recognition Toolkit
Download this toolkit for:
20 ways to recognize your team
Links to popular team gifts
A fun game to play with your staff
Turnkey staff recognition program
---
On behalf of the entire team at GlobalVetLink, thank you to all the hard-working veterinary technicians!