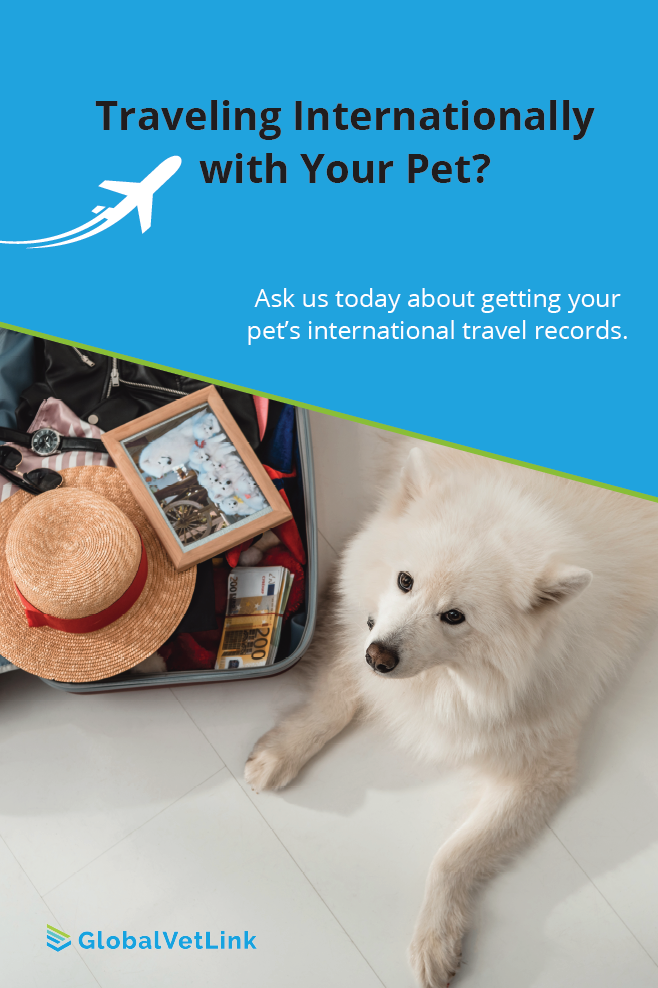 International travel certificates don't have to be painful. That's right, skip the country-by-country research, and say goodbye to the "did I do it right?" anxiety.
Download this quick start toolkit for everything you need to get started.
What's Inside: Pet Owner Handouts & Clinic Tools
Pet Owner International Travel Preparation Roadmap Handout
Pet Owner Printable International Travel Checklist Poster for Waiting Room
Pet Owner Printable "Ask Us About International Travel" Poster for Waiting Room
Pet Owner Printable International Travel Rack Card
Pet Owner International Travel Take-Home Checklist
Clinic "Should I Offer International Pet Movement Service?" Guide
Clinic Getting Started with International Travel Implementation Checklist
Clinic International Travel Revenue Potential Interactive ROI Tool
Clinic Interactive Pet Owner Intake Form
Complete this Form to Download the Quick Start Toolkit
Ready to Make Your Own Movement Documents?
GlobalVetLink makes companion animal movement documentation convenient for practices—and pet owners.
Our software takes care of the ever-changing regulatory environment so you can focus on practicing medicine, not compliance law.