Traveling with a pet can require a lot of preparation and planning! Here are a few things to add to your pet's packing list this year…
1. A Travel Carrier
Travel carriers can have many uses, regardless of your method of transportation. If you're flying, this will be a requirement for smaller pets for riding under the seat in front of you. If you'll be doing any driving, many travel carriers can double as car seats to keep your pets safe and secure. And when you arrive at your destination, your pet's carrier can also triple as their bed at night!
Keep in mind exactly how you plan to use your carrier when selecting for different features. If traveling by plane, you'll want to make sure to get a carrier that meets any specifications set out by your specific airline, and maybe one with a luggage strap to easily attach to the top of your suitcase. If traveling by car, look for a carrier with a seatbelt attachment to keep it secure at all times.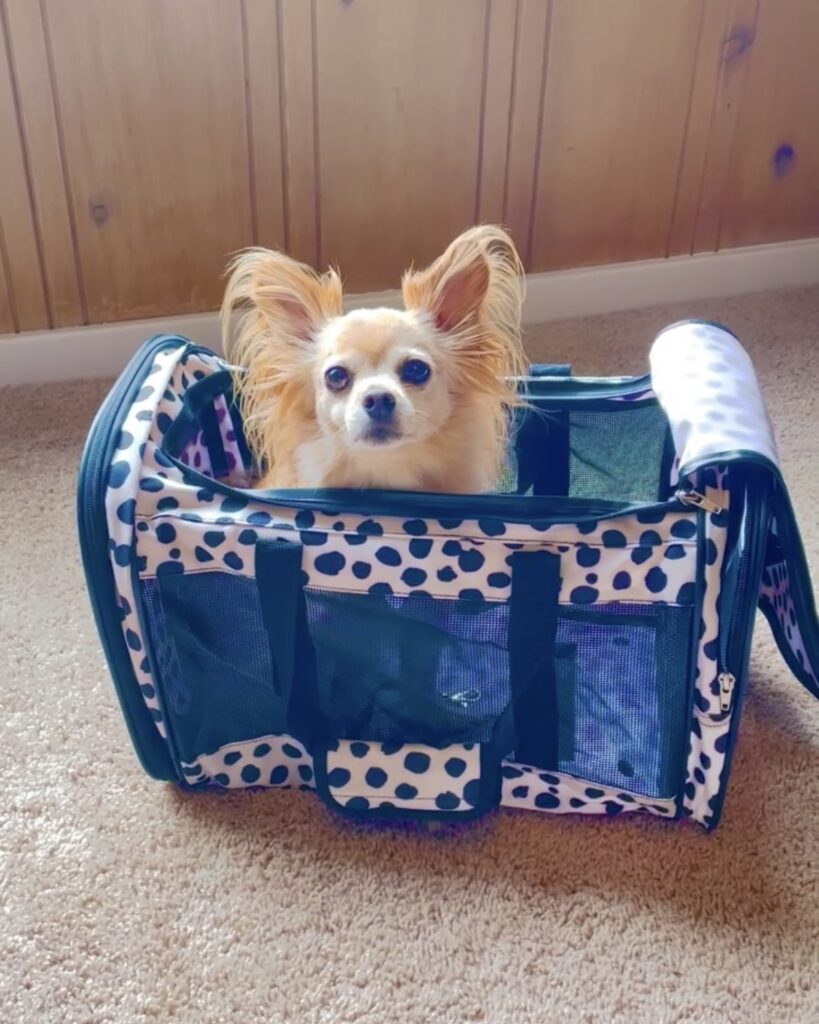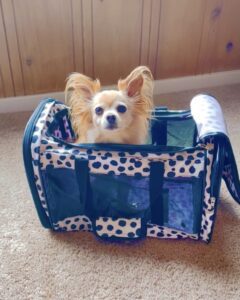 Before setting out on your trip, you'll also want to practice using the carrier with your pet. Leave it out in your home for at least a couple weeks, and introduce it slowly and gradually using positive reinforcement. If done right, many pets will happily go into their carriers all on their own!
If you're planning to travel with a larger dog, you've got a few other things to consider. Check with your airline for regulations that may dictate whether your pet can travel in the cabin with you or down below in cargo. You may need a hard-sided carrier for under the plane, or you may need to purchase an extra seat in the cabin. Collapsible wire crates can come in useful to secure a larger dog when driving, or for use as a kennel/bed when you arrive at your destination. Either way, you'll definitely want a harness and leash on your packing list, as well. These can be used in their typical fashion, but can also help to secure your pet in an airplane seat or car seat for extra safety. Again, make sure to practice using your harness and leash with your pet before setting out on your trip!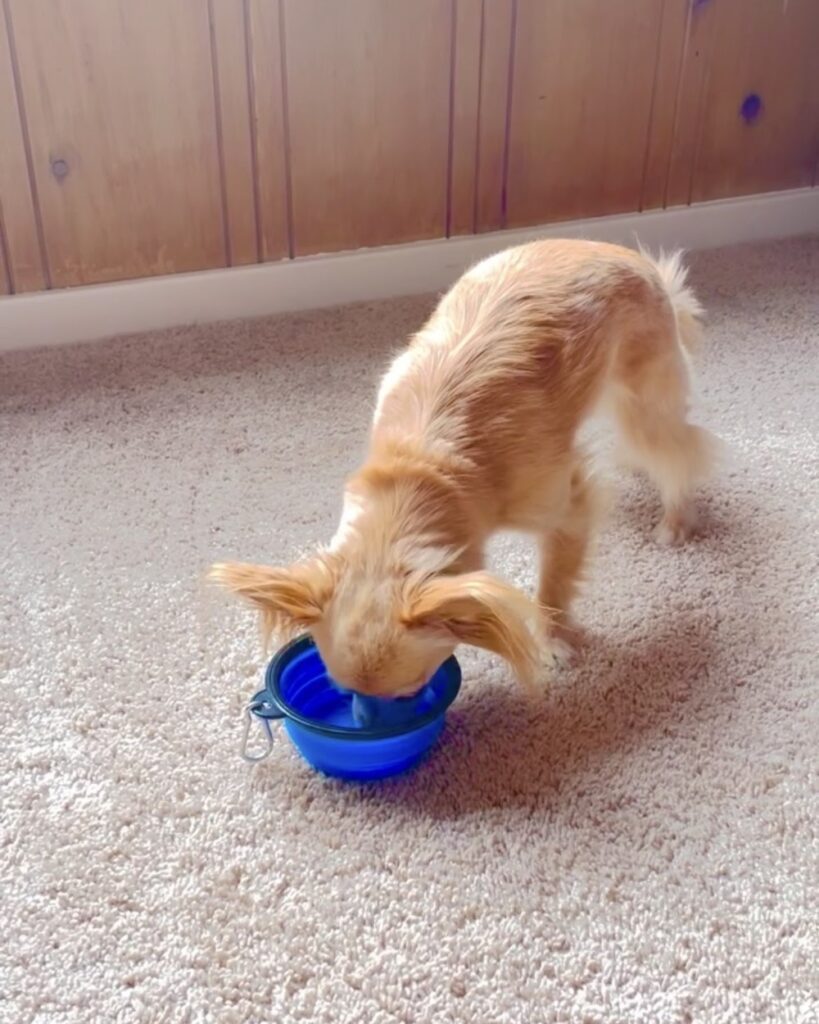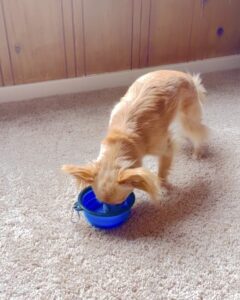 2. Portable Bowls
Food, water, and a way to serve them are a must when traveling with your pet! Again, you'll want to consider how you're traveling when selecting which bowls you'll bring. When flying, collapsible bowls are a great option – they're lightweight, compact, and attach to your pet's carrier with a simple carabiner. When driving, you may want something a little sturdier to prevent spills in a moving vehicle.
Just as with humans, adequate hydration is important for pets who travel, too. Make sure to take plenty of water and snack breaks along the way!
3. Potty Pads
Potty pads are another one of those multipurpose items when traveling. Many airports have "pet relief stations" for potty breaks, but not all do! Potty pads can come in handy for potty breaks both in the airport and in the air.
Potty pads can also help keep things clean in general! They can function as a placemat for feeding or as a cage/carrier liner in case of water spills.
And while you're at it, don't forget the bags, and even some pet-safe wipes if you have them. Traveling with a pet can sometimes be a bit like traveling with a kid – you want to be prepared for just about everything, and that includes messes!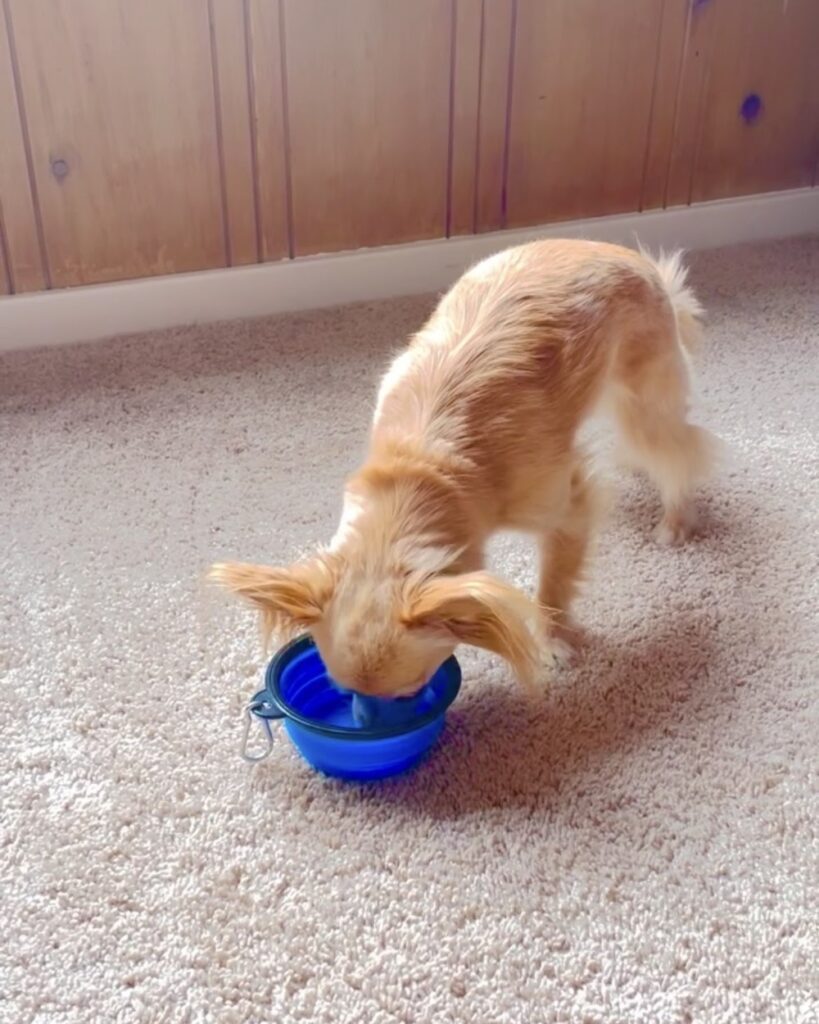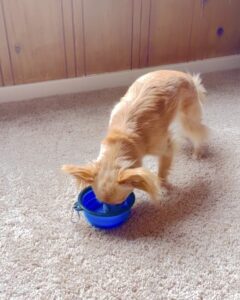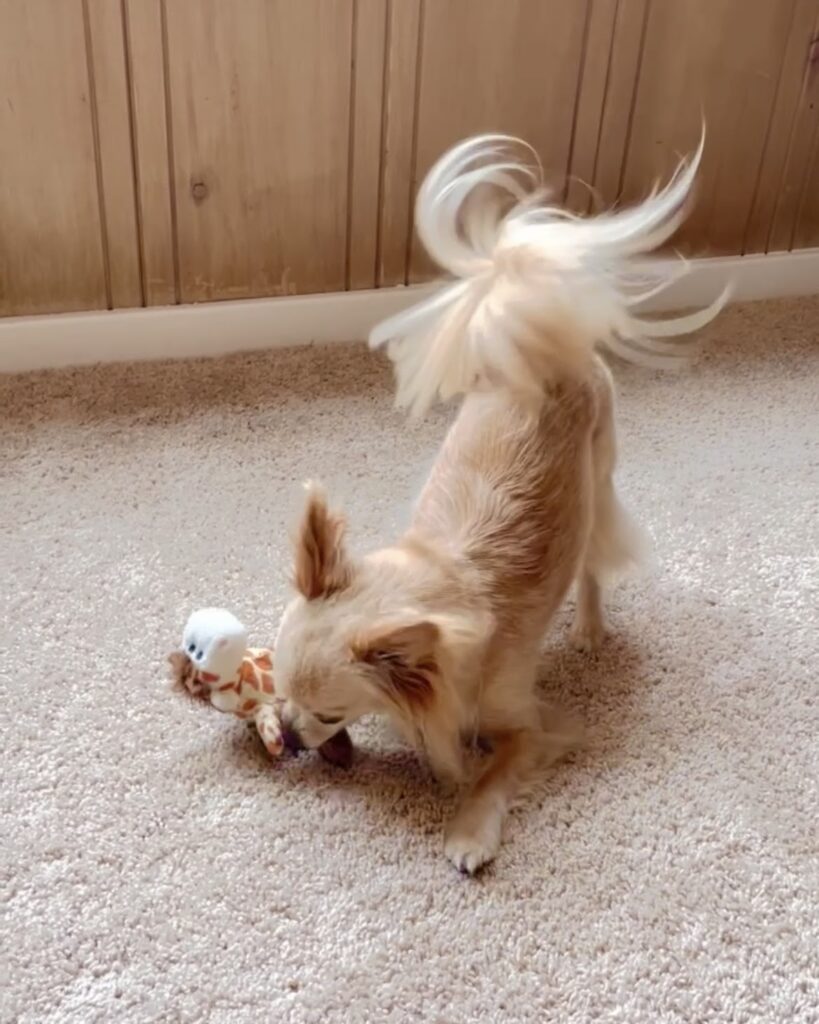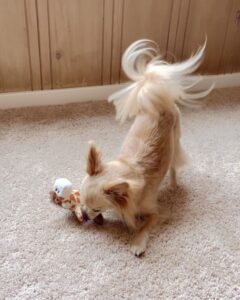 4. Toys and Treats
Entertainment can do wonders for helping your pet pass the time while traveling! The hours can get long, whether you're waiting in the airport with a delayed flight, or stuck in traffic on a long road trip. It's important to find ways to stimulate your pet if they get antsy, or distract them if they get a bit nervous.
Training treats can come in handy in a few ways. If you're waiting in the airport or taking a break at a pit stop, take that time to practice some tricks or even teach a new one! Hiding training treats in food puzzles can also be a fun activity for your pet. This kind of mental stimulation can be so helpful in keeping your pet calm and content throughout your travel experience.
Physical exercise is just as important as mental stimulation! If allowed, trot your pet around the airport while you're waiting for boarding or between connecting flights (remember to bring that harness and leash!) Take some laps around the gas station when stopping for a rest. Introduce a special new toy for the trip and play with your pet in their carrier or car seat. This kind of interaction and physical exertion can really help a pet to settle down and rest comfortably when the time comes to be still.
5. Travel Documents
If there's one thing you don't want to forget when traveling with your pet, this is it!! Depending on how and where you're traveling, your pet may require a health certificate. If you'll be using any form of public transportation (including flying) or crossing any borders in the course of your travel, you'll want to check with both the transport method (such as your airline) and the destination authority to see what kind of paperwork is required.
This is something you'll really want to plan ahead on. Some destinations require months and months of preparation, while others may only require a week. Either way, you'll need to be in touch with your veterinarian in advance as your pet will need an appointment for their vet to complete an examination, update any vaccines, and fill out the needed health certificate paperwork.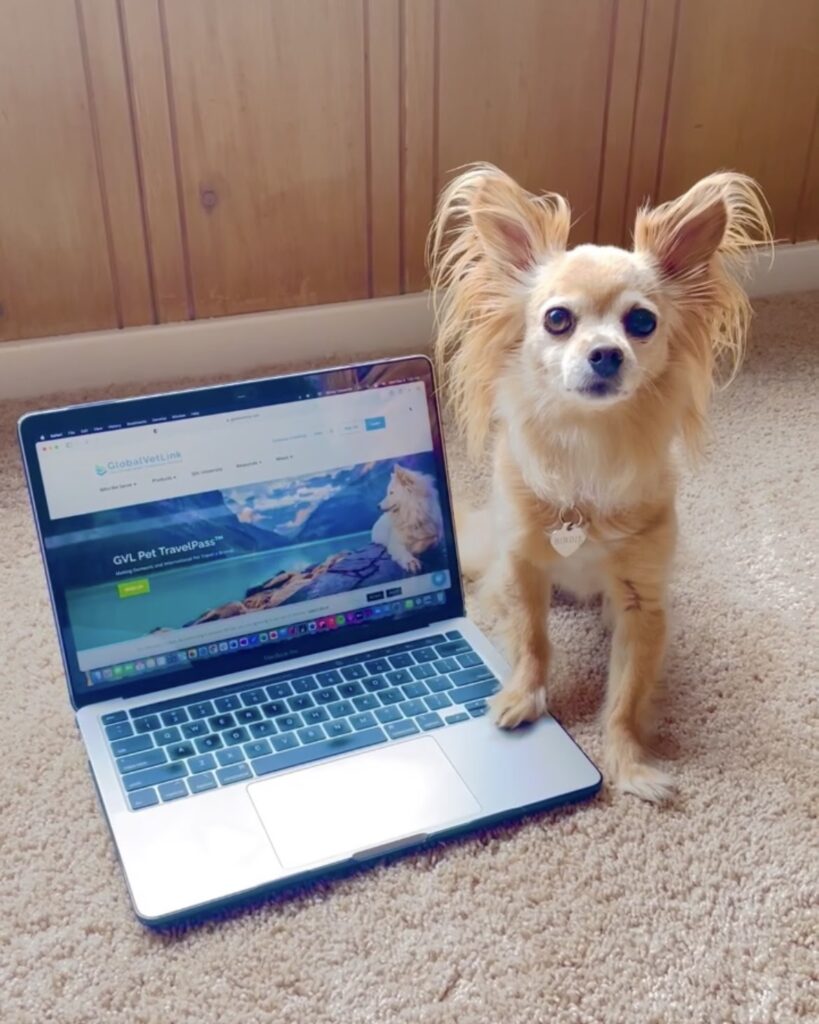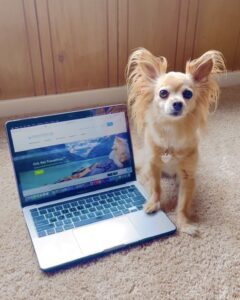 Speaking of vaccines, no matter how or where you're traveling, it's always a good idea to have your pet's vaccination record on hand! While you're at it, this is a good time to check that your pet's microchip is still in working order as well. Having this information on hand is required for some methods of travel, but can also be critical should you encounter an emergency at any point on your trip. You can get your pet's microchip checked and get their vaccination record by simply calling your veterinarian.
This paperwork stuff can seem pretty intimidating at first, I know. It's a lot of information to gather and a lot of boxes to check! However, it doesn't have to be all that complicated. Ask if your veterinarian is using GlobalVetLink. If so, you'll be able to login to your MyVetLink portal that will allow you to access both your pet's health certificate and their rabies vaccination records all in one place! It's always a good idea to have the information printed out as well, but having that digital backup can provide simplicity and peace of mind amidst the chaos of travel.
We hope you have safe travels, and that having your pet alongside for the ride makes it that much more enjoyable.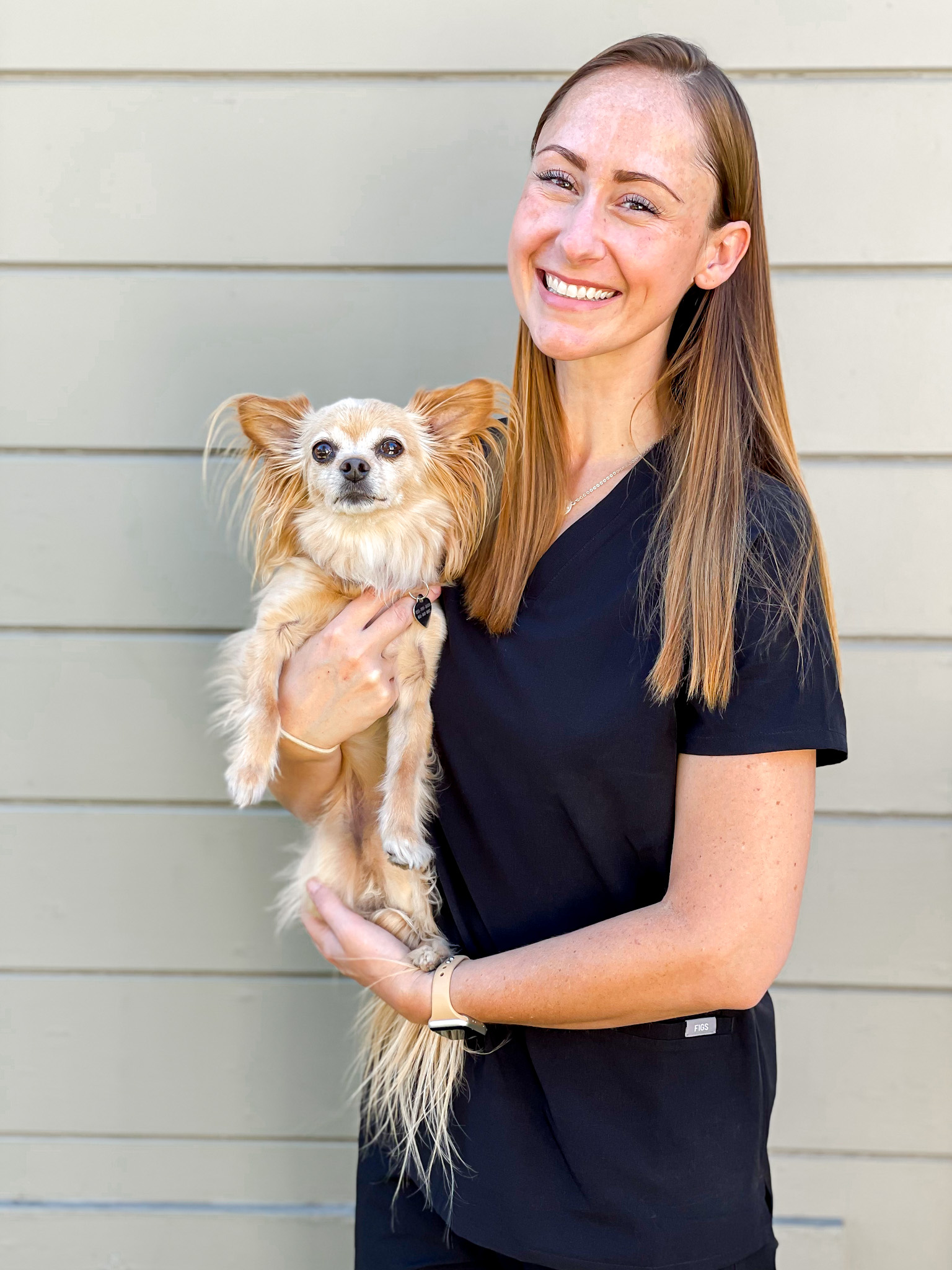 Vet Tech Kelsey is a Registered Veterinary Technician, Singer/Songwriter and Dog Mom.
Check her out on Facebook and Instagram.