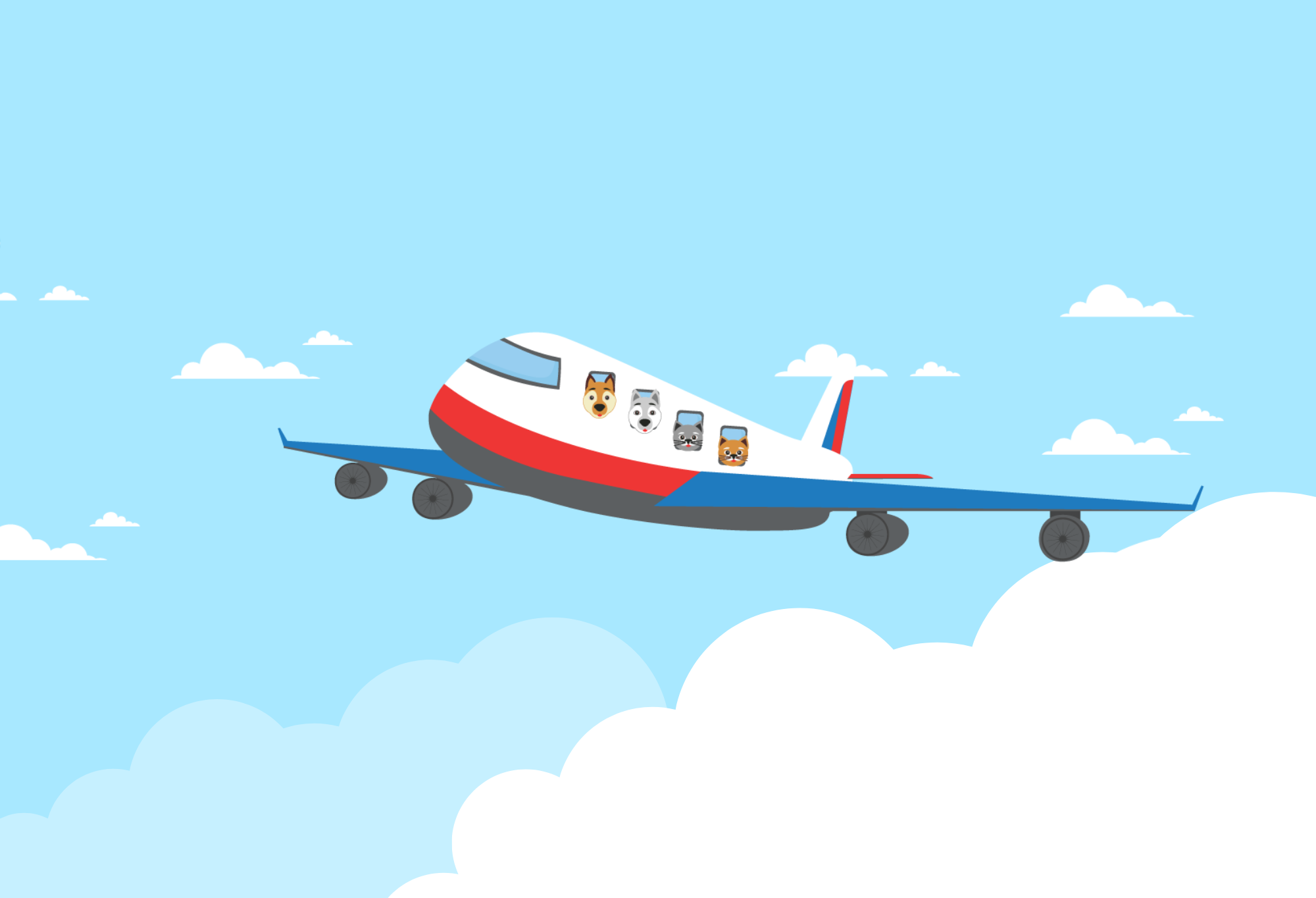 FlyWithMyPet.com is here to simplify pet travel!
Use FlyWithMyPet.com as a resource for your pet owners who are preparing for a trip with their pet.
Our easy-to-use requirements finder will provide pet owners with the requirements and timeline needed to prepare for their trip.

This saves your clinic time on researching the requirements, putting that information right into your pet owner's hands!
Direct your pet owners to FlyWithMyPet.com to simplify your pet travel appointments!
Interested in sharing FlyWithMyPet.com with your clients?
Download this handout and share with pet owners who request travel information.
You can also download our appointment intake form to collect the necessary information from your clients prior to their travel health check appointment.  
Head over to FlyWithMyPet.com to see how it works!
Enter a pet, destination and travel date and FlyWithMyPet.com will provide you with the list of requirements and travel timeline for the selected destination.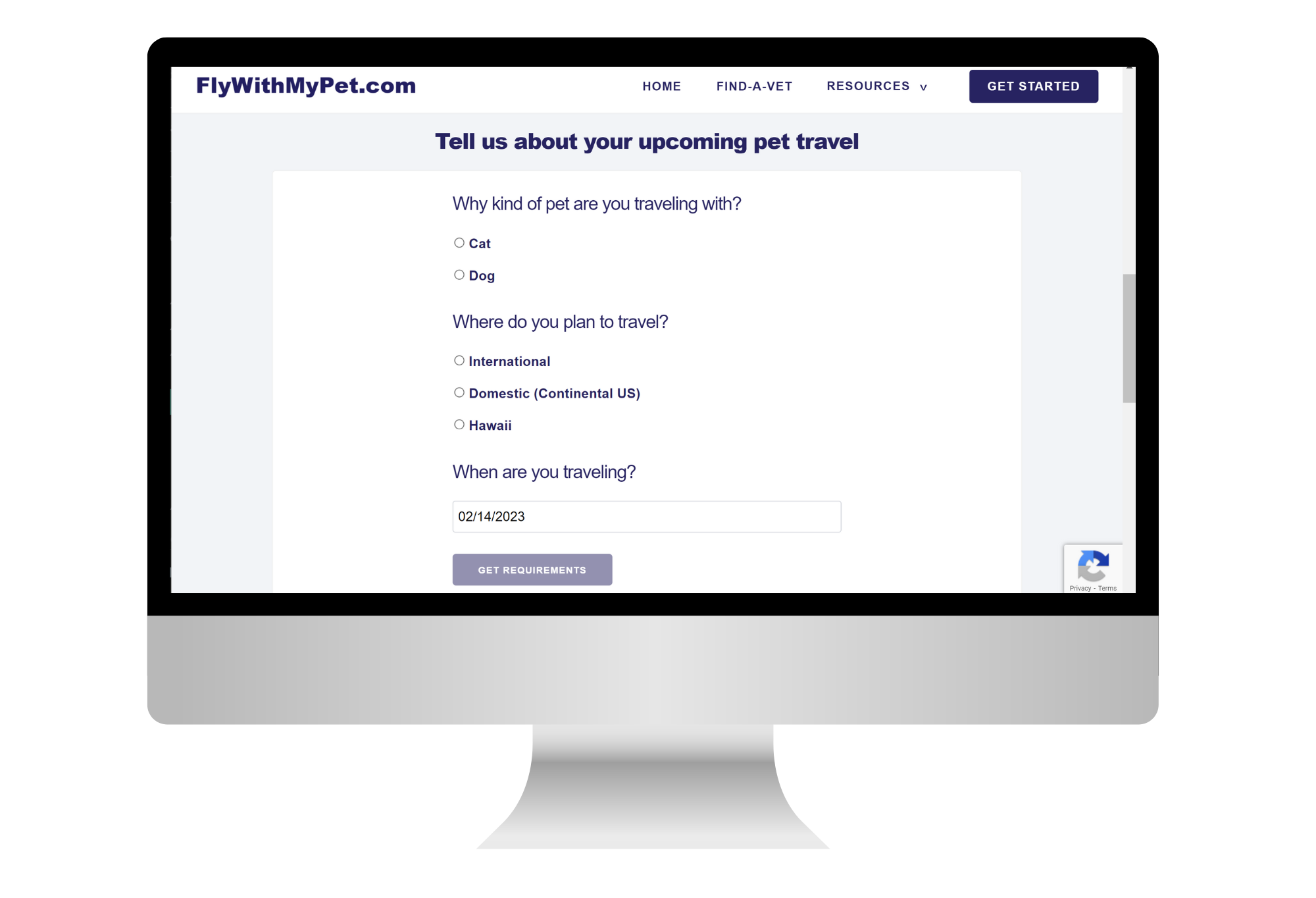 Looking for International Travel Requirements? Check out FlyWithMyPet.com!
FlyWithMyPet.com's simple information collector allows you to enter your travel information. Once entered the website will provide a list of pet travel requirements, including the documents your pet needs to travel with you.