Watch this webinar to learn about:
Insights and tips for preparing for international travel with pets
Challenges and regulations for international pet travel and how they vary by country
Preparation for and solutions to streamline the international pet travel process
Ready to learn more about GlobalVetLink?
Request a Demo.
---
This program has been approved for one hour of continuing education credit in jurisdictions that recognize RACE approval.
To earn CE credit, you must complete this post-test. CE certificates will be sent to everyone who qualifies within two weeks.
---
About Dr. Bryant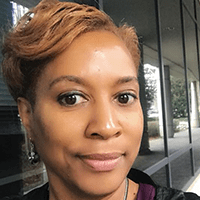 Nelva J. Bryant, DVM, MPH, is the Public Health and Regulatory Veterinarian at Delta Cargo. She earned her Doctor of Veterinary Medicine (DVM) degree and completed a veterinary pathology residency at Cornell University College of Veterinary Medicine, and has over 15 years of veterinary clinical practice experience as a small animal practitioner and relief veterinarian. A recent retiree of the US Public Health Service, where she served for 20 years, Nelva completed the final 12 years of her active duty career at the Centers for Disease Control and Prevention (CDC). Before joining Delta, she served as Quarantine Veterinary Medical Officer and Dog Importation Regulations Subject Matter Expert in the Quarantine Border and Health Services Branch (QBHSB).