Earlier this year, we announced that the GVL platform is getting a major overhaul and redesign for better functionality. We're excited to share that the new GVL launches November 15th, and we've included a special preview of the enhanced platform below.
The new GVL design will affect accounts for veterinarians and clinic staff, animal owners and clients (MyVetLink), feed mills, diagnostic laboratories and state animal health officials.
Consistent, simplified navigation throughout the platform provides a more intuitive and streamlined process for certificates, from creation to completion. The improved GVL interface allows users to quickly and easily find what they need, and complete tasks faster and more efficiently.
Major improvements have been made to workflows in these GVL digital certificates:
System Down Time
At GVL, our team tries to create as little interruption as possible to users during normal business hours. For that reason, we have scheduled this major update to take place on Friday, November 15, 2019, beginning at 8:00 p.m. central time. The GVL platform is expected to be down for no more than one hour for the transition.
Training Videos
We have put together training videos and resources. View the new GVL training resources.
New GVL FAQs
We have addressed some commonly asked questions in the GVL help center. See the new GVL FAQs here.
Customer Training Sessions
Join a live customer training session with the GVL support team. Learn more and sign up here.
Preview the New GVL
It's finally time to show you the new GVL platform. Check out this brief video to see an overview of the new GVL home screen, navigation and key functionality. (Please note: we are still making updates and some features will change before release on Nov. 15.)
GVL Home Screen
The GVL home screen is the hub of activity and tasks for the platform.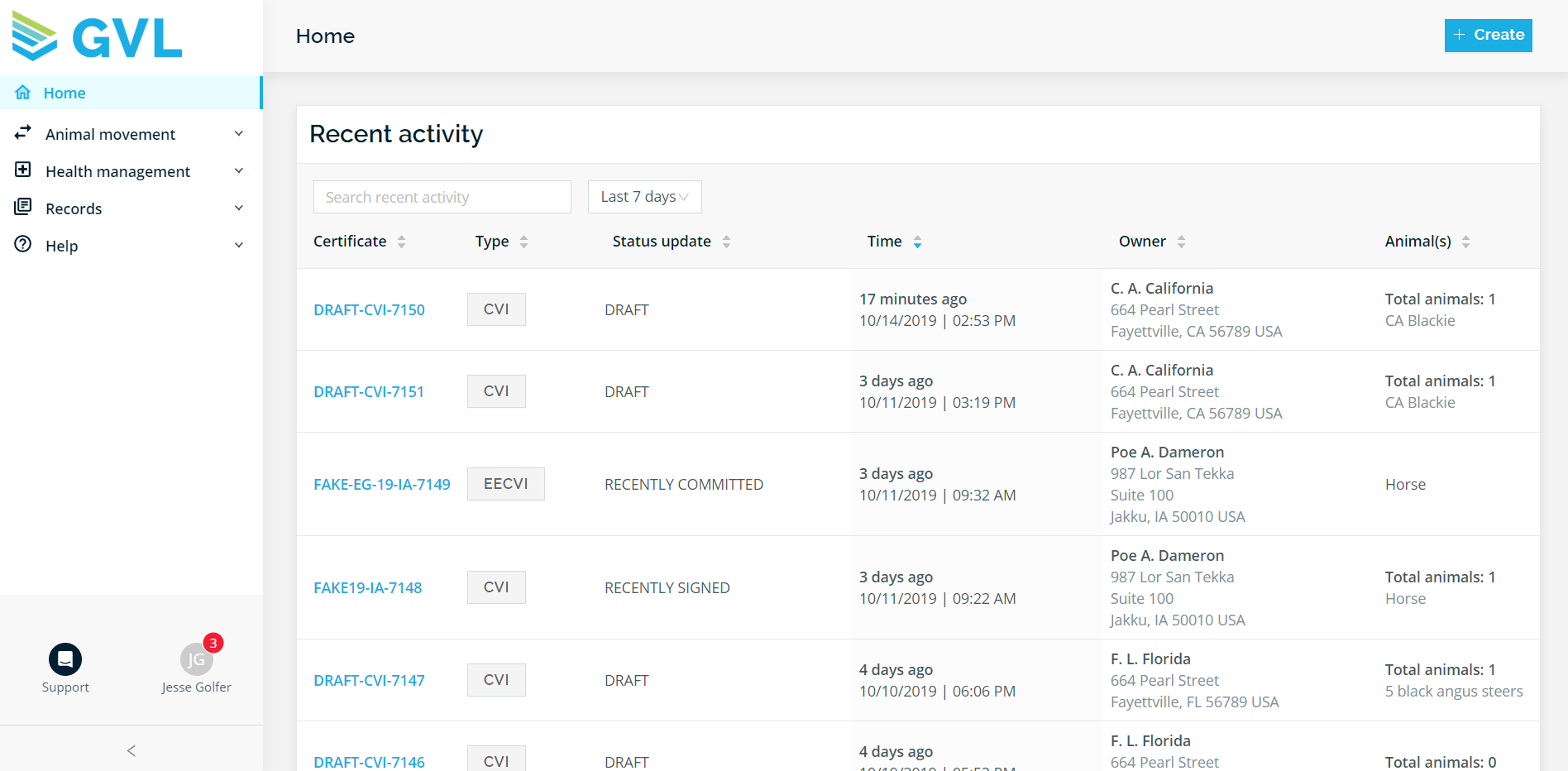 View Recent Activity
Filter recent clinic activity from the home screen to show the last 7, 30 or 90 days.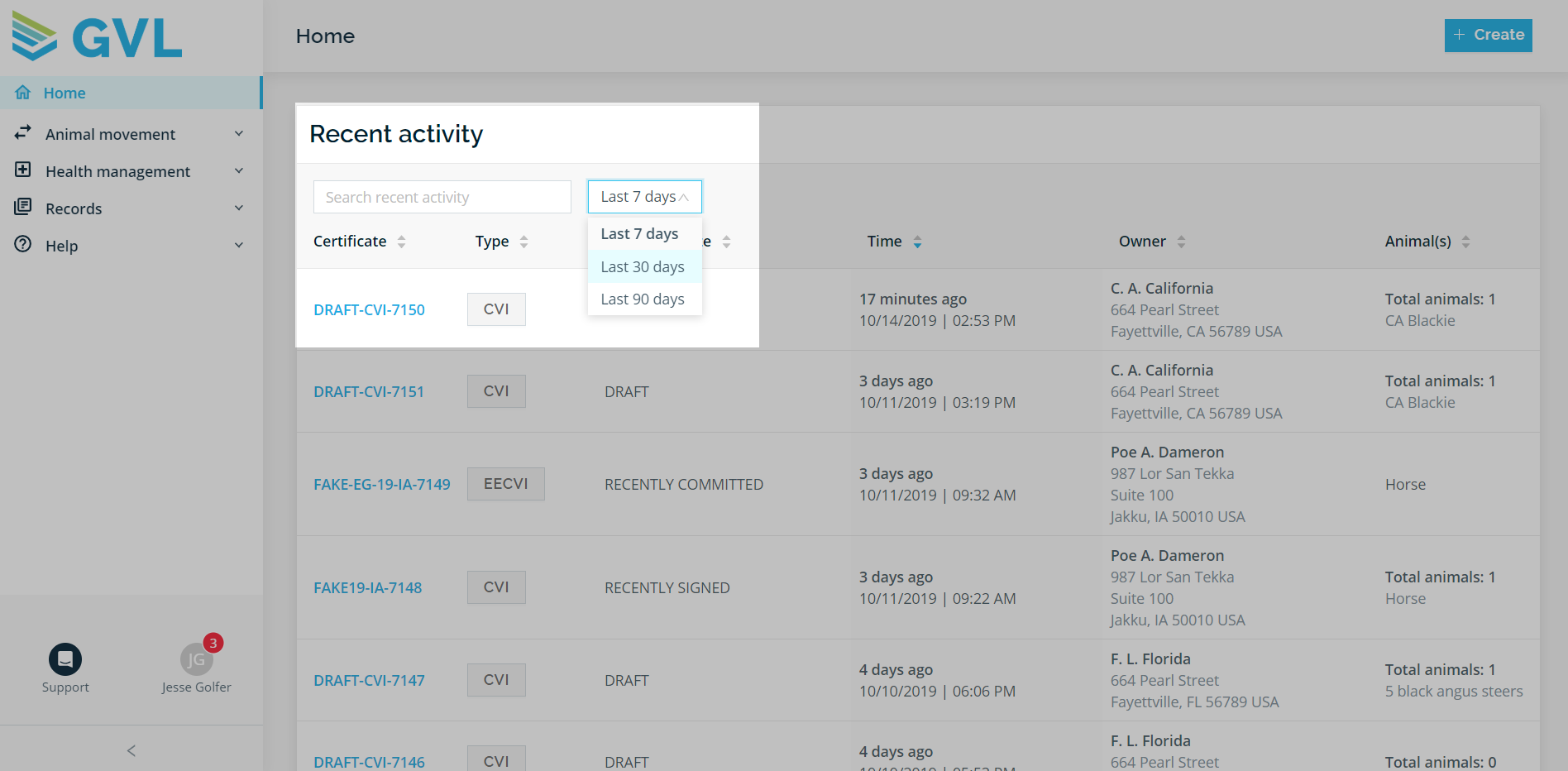 Create With One Click
Begin creating any type of certificate or record from the home screen with one button.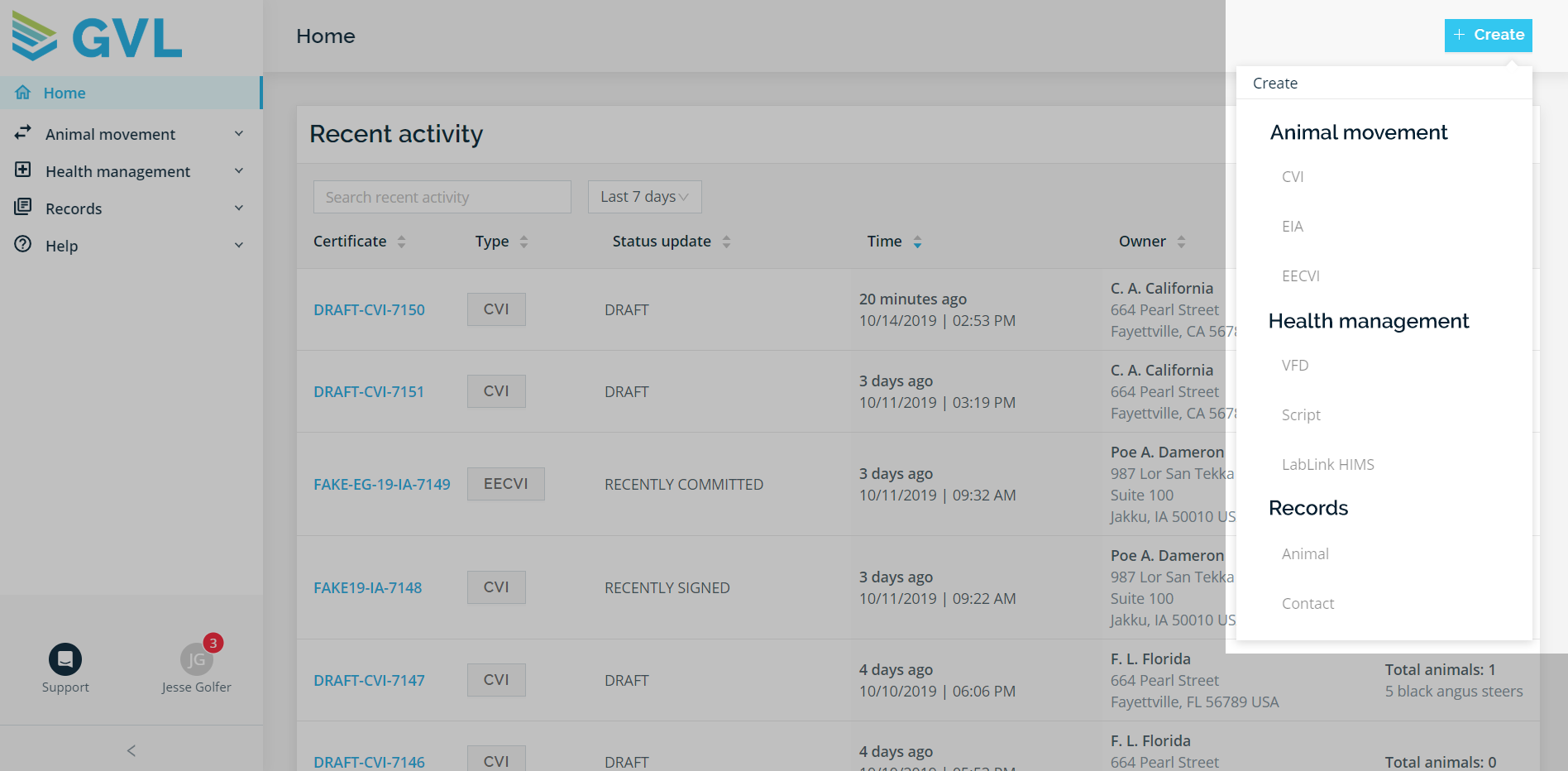 Simplified Navigation
Quickly find what you need with a clear, easy to navigate menu.
Preview Before Signing
Help prevent errors with the preview feature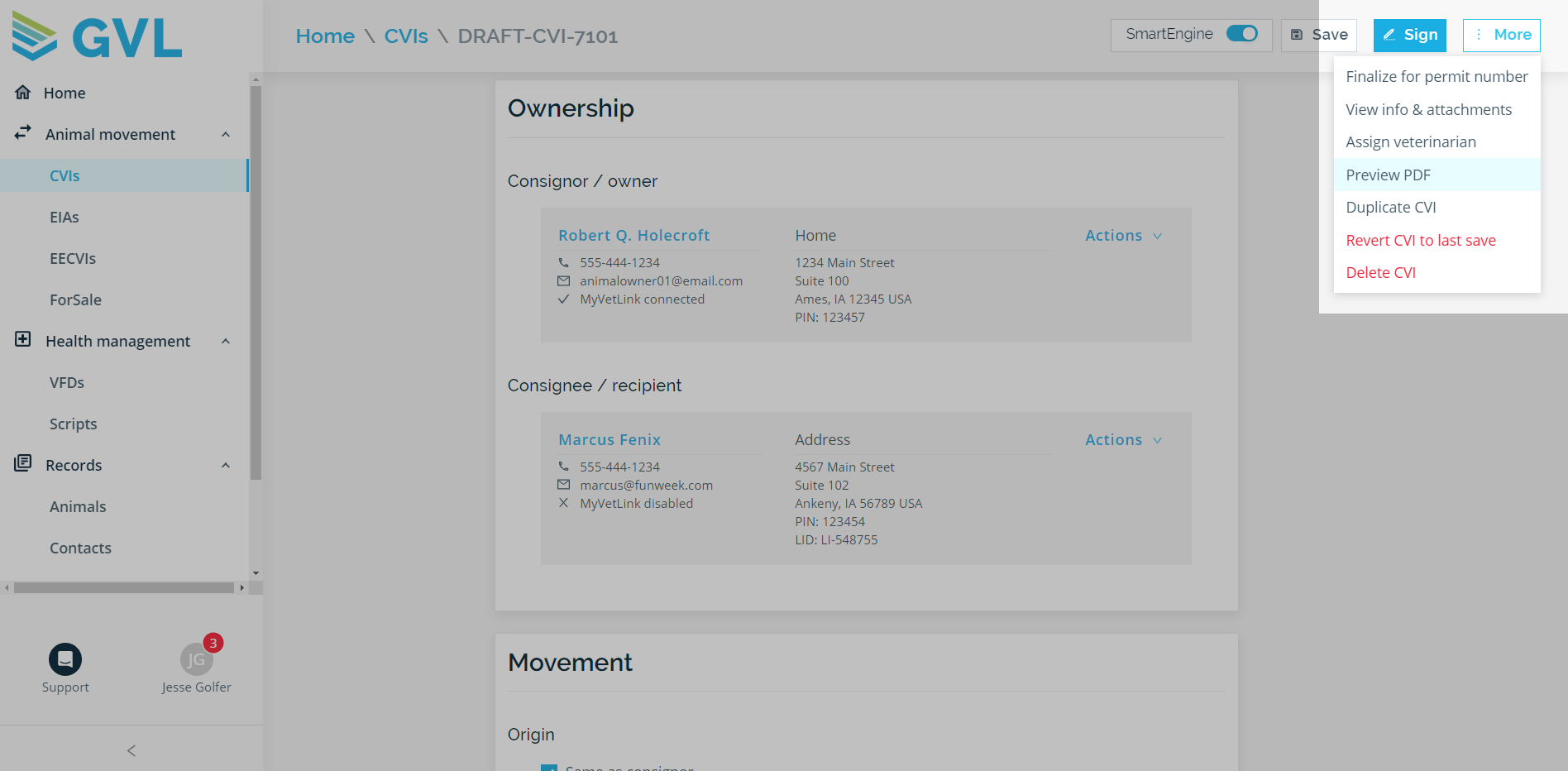 More to Come
While we've highlighted several key changes to the GVL platform, there are more exciting updates coming. We will continue to provide information and training as new features are ready.