Over the past 365 days, pets and their owners have traveled near and far across the globe. You've been traveling with your furry friends - and the GlobalVetLink team has been listening and taking notes. Each month, we compiled a list of the most popular travel destinations, both domestic and international. 
We're recapping the year by crowning 2022's Top 10 Most Popular Destinations for travelers with cats and dogs!
---
Top Travel Destinations of 2022
---
Traveling with pets
What does it take to travel with your beloved cat or dog? Is it as simple as packing up your pet's necessities and hopping on a plane? Not necessarily.
Different airlines have different pet travel requirements and policies for you to understand and abide by, and different locations around the world have different pet travel requirements. If it's your first time traveling with your pet, it can be stressful to organize and obtain the necessary health documentation, required exams, treatments and more.
FlyWithMyPet.com makes it easy for you. Traveling with your pet doesn't have to be complicated. If you're wondering how to travel with a dog internationally, or how to travel with your cat on a plane, we're here to help.
We provide you with a list of documents that you'll need to travel in compliance, as well as your pet health requirements and travel timeline. You can then use our simple Find-a-Vet tool to visit a local veterinary clinic that will help you fulfill the required exams, treatments and documents.
Don't let the stress of pet travel requirements stop you from traveling with your favorite furry friend!
---
Pet travel solutions for veterinary clinics
If you have clients planning to travel with their pets in 2023, FlyWithMyPet.com is the ideal solution. We provide resources, tools, and tips that help ease stress in understanding and organizing the logistics of pet travel. From offering advice on preparing for the journey to finding the best dog friendly vacations or cat-friendly destinations, FlyWithMyPet.com has everything your client needs to be successful! 
GlobalVetLink and FlyWithMyPet.com save you time and energy with streamlined animal health compliance documentation for your clients.
---
Ready to offer international and domestic pet travel services, but not sure where to start?
Check out these free eBooks to discover how pet travel can drive clinic revenue and how to price your services!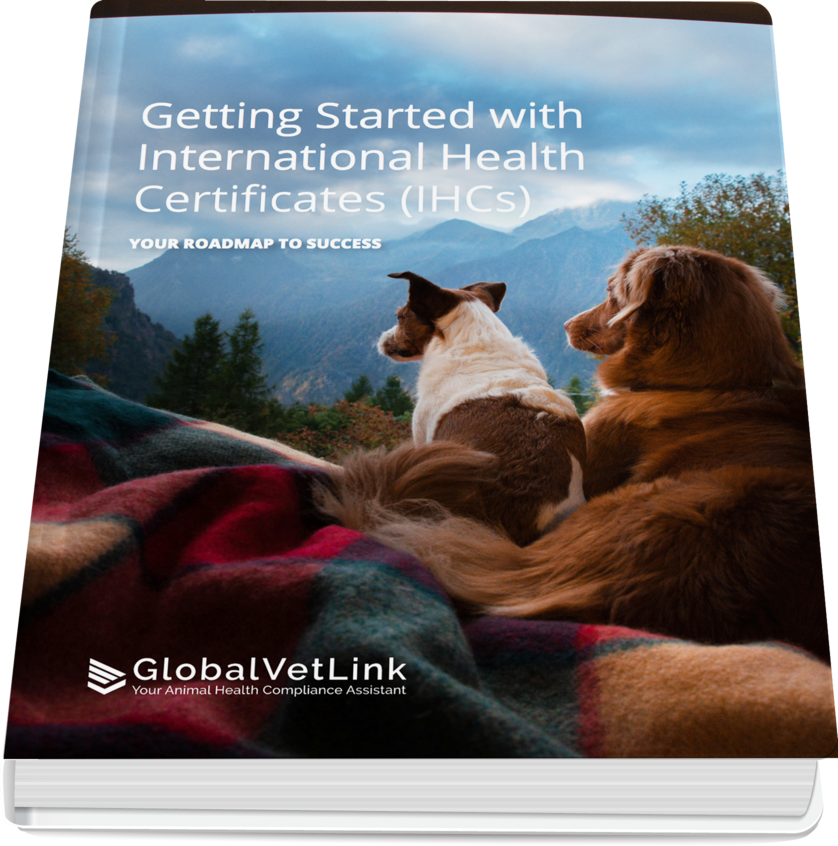 Getting Started with IHCs
This eBook has all the essential details you need to efficiently create 100% compliant travel documents for your patients. Included are step-by-step guides and solutions that can create IHCs in under 5 minutes.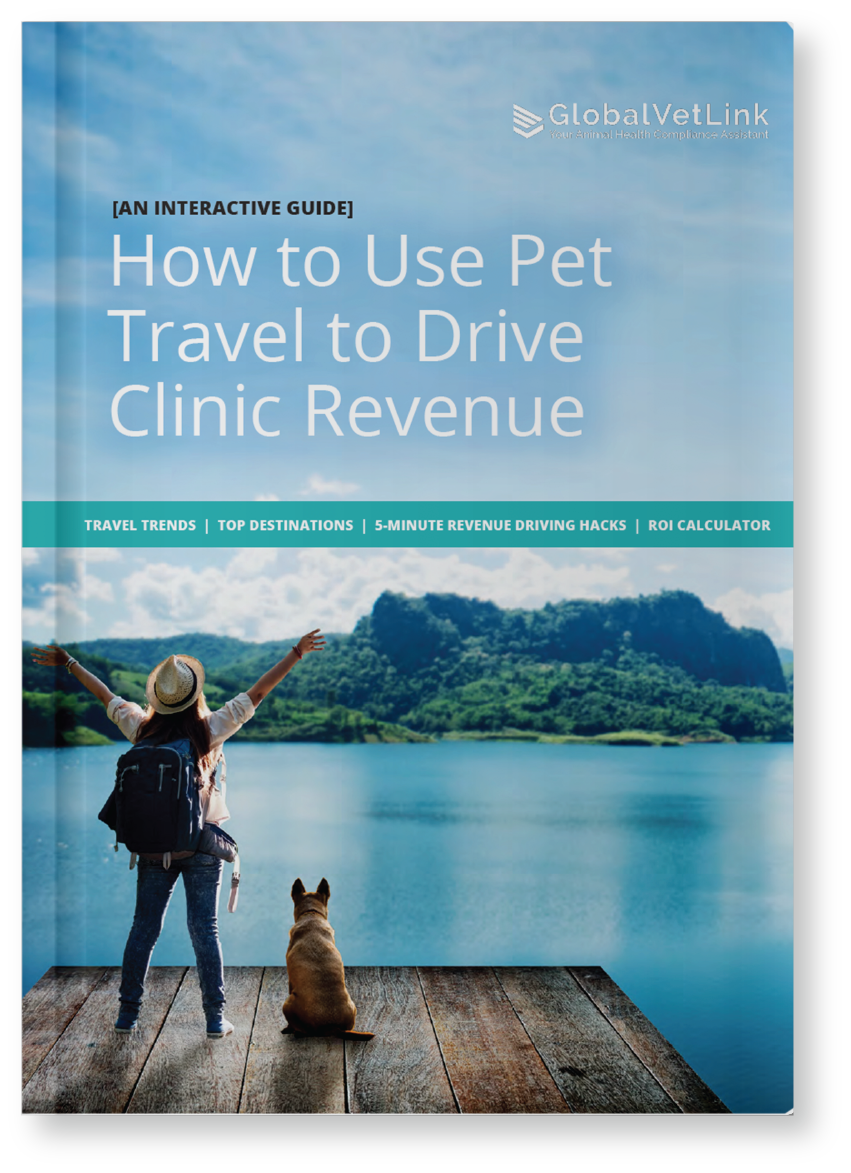 How to Use Pet Travel to Drive Clinic Revenue Growth
Download this free eBook to read about trends in pet travel and discover how to leverage the growing pet travel industry to drive clinic revenue.