Peace of Mind Software for Veterinary Professionals
Join the thousands of veterinarians, vet techs and animal health practitioners who save time with GVL's cloud-based platform for animal health and movement documents.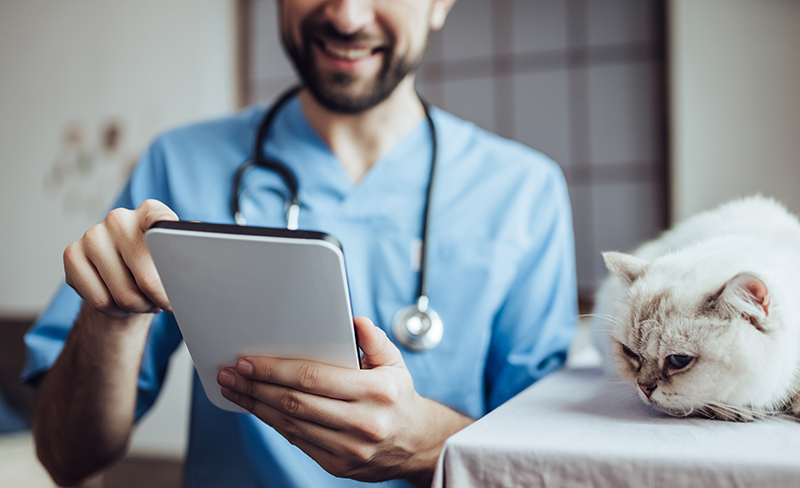 The most comprehensive platform for animal health and movement regulatory compliance.
No monthly minimums or subscription requirements
Unlimited users accounts for veterinarians and staff
Built in movement rules and compliance checks
Digital Animal Health with GVL
Want to see how the GVL Platform works?
See how easy it is to complete and share GVL digital health certificates, EIA Coggins tests, veterinary prescriptions, Veterinary Feed Directives (VFDs) and more online animal health records. Contact us today for a demo of the GVL system. 
Do more from anywhere with GVL's free HorseSync app and the MyVetLink animal owner app.
At GVL, we strive to provide education and awareness to the industry on relevant topics – from new regulations affecting animal health to solutions for helping ease interstate movement of animals. We facilitate webinars with thought leaders from the industry, often providing AAVSB RACE continuing education to help veterinarians and their staff meet their needs.
Sign up for our email list to be notified of future webinars.
The GVL Customer Success Team is available via chat, email or phone every day from 7:00 a.m. to 7:00 p.m. central time. Call 515-817-5704 or email gvlsupport@globalvetlink.com.
The new GVL Pet TravelPass take the anxiety and guesswork out of domestic and international pet travel. Check out this post to learn more.
Check out the August Support Report from our Customer Success Team!
We're looking forward to WVC! Are you attending? Connect with us at booth 1023.